Wednesday, January 28, 2015: This was basically a travel day. From Ha Long Bay to Hanoi Airport to Siem Reap, Cambodia. We landed at about 8:00 pm in Siem Reap. Several of us had to obtain our visas at the airport so it took a little while to get our group back together. We met our new guide, Nak, and were bused to our hotel.
Nak gave us a brief history of the Khmer Rouge and its leader, Pol Pot. To escape the genocide, Nak's parents got him to a monastery on the Thai border. They raised and educated him.
Following our trip, I was able to locate some literature on the Khmer Rouge period. Here is a chronology of major events from 1950 to 1999. It appears that the United States played into the hands of Pol Pot with its bombing campaign in 1973. Currently there is an effort to make sure that this period in Cambodia's history is taught to local school children.
Thursday, January 29, 2015

At 8:30 am we got on our bus and headed to the temples.
Angkor used to be the capital of Cambodia. For six centuries, between AD 802 and 1432, it was the political and religious center of the great Khmer Empire. Angkor today contains around 70 temples, tombs and other ancient ruins. Among them is the stunning Angkor Wat, the world's single largest religious complex.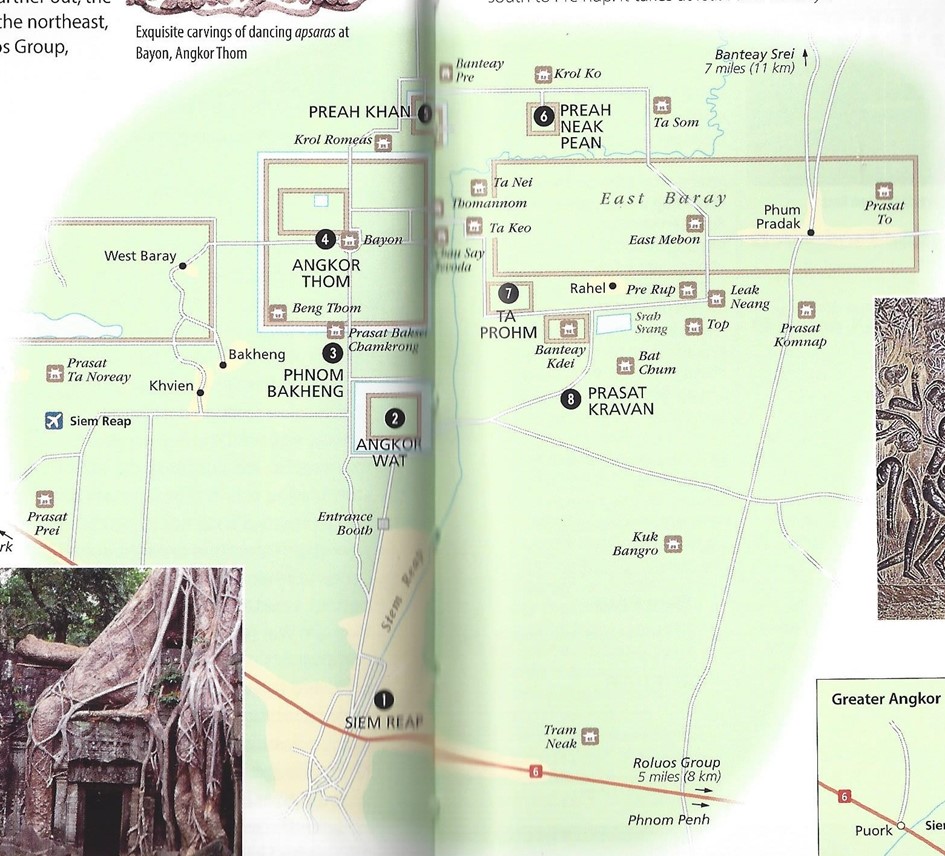 We were clearly not alone in visiting this area. It has become a huge tourist attraction. Nak decided we should visit Angkor Thom in the morning as there would be fewer crowds at Angkor Wat in the afternoon.
It was a fairly brief bus ride to the temples. We passed Angkor Wat along the way and buses and other vehicles were lined up to enter. We kept moving.
I believe the guide said this was the South entrance. The others had been destroyed. There was a single lane road to enter. We were on foot but it was still a challenge. Cars would line up on either side waiting for their chance to pass through the gate.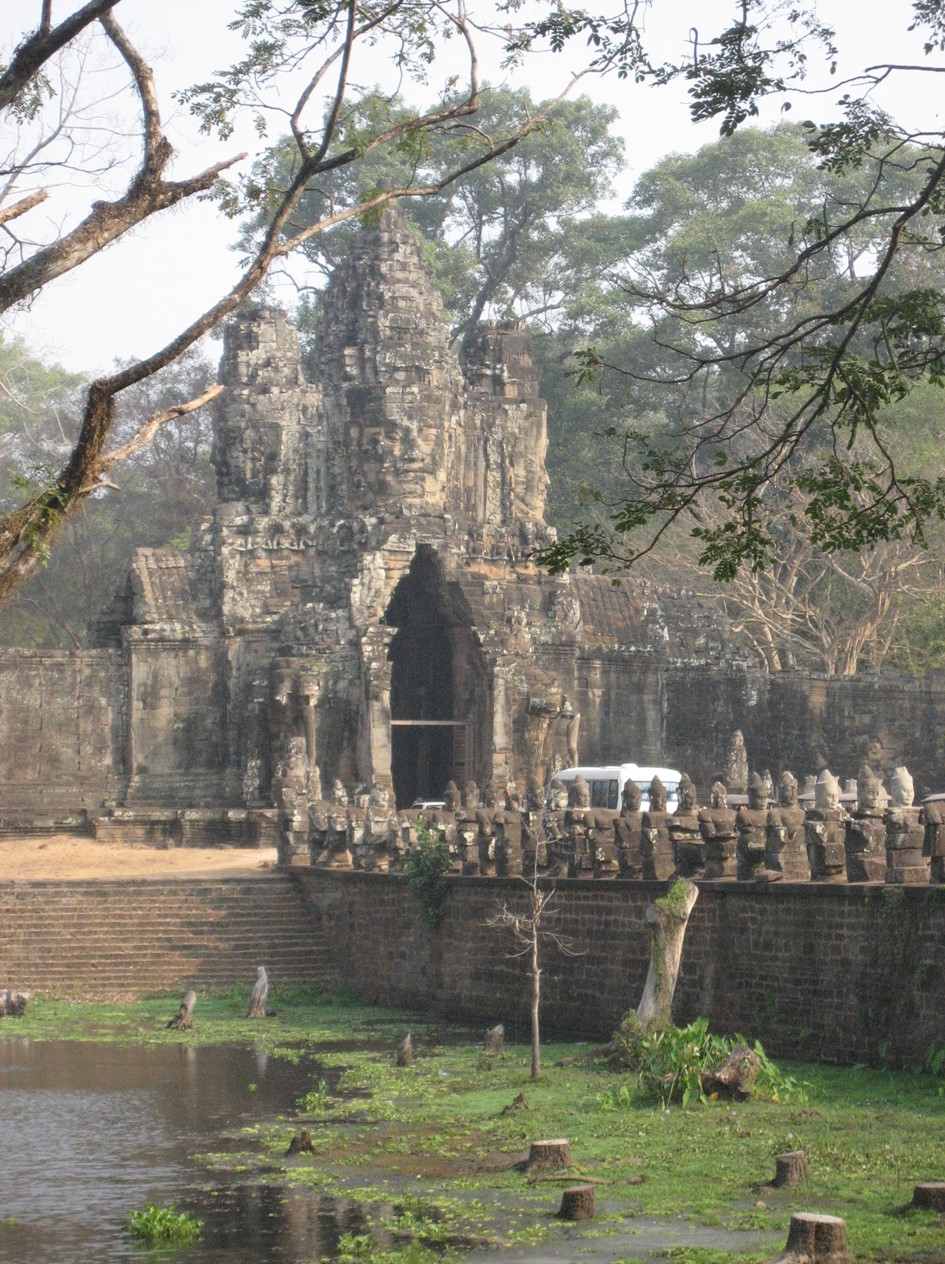 Many of the original heads had been destroyed. Mostly these were replicas.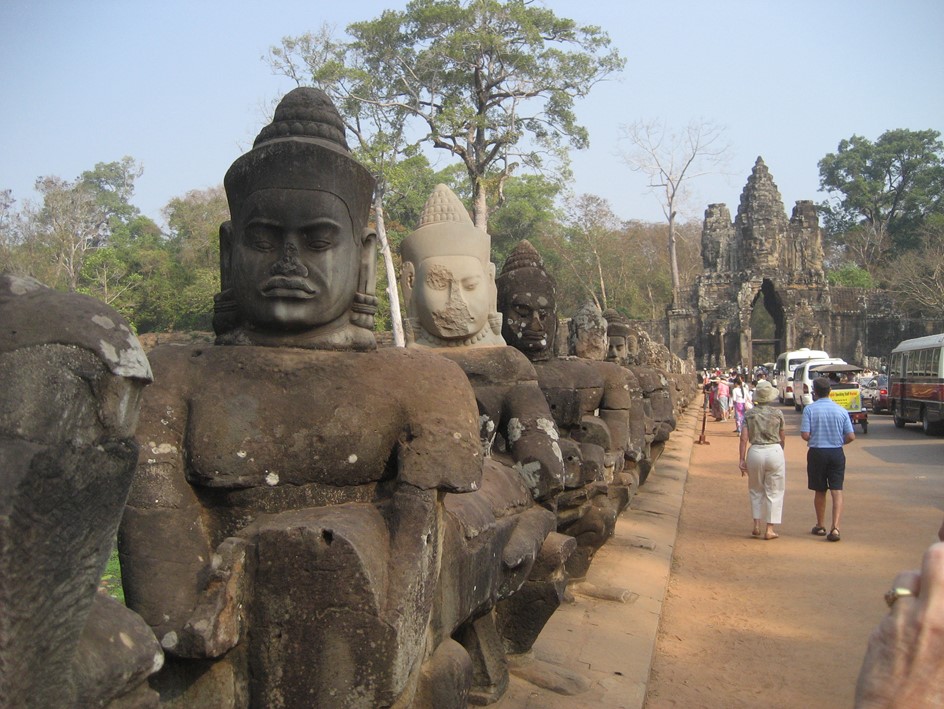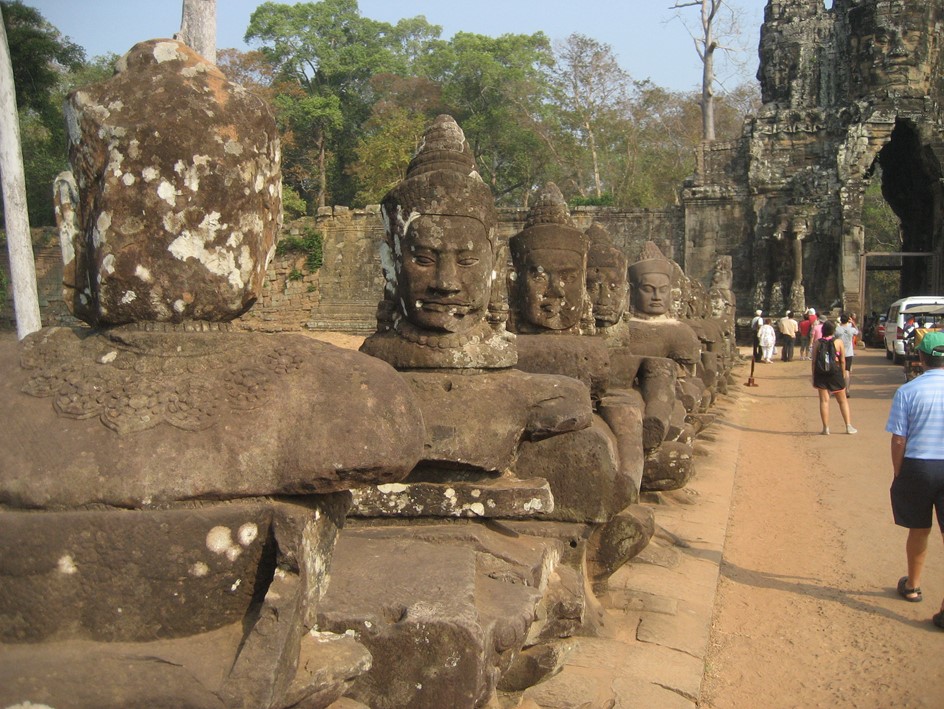 On top of the entrance were stone faces looking in each direction.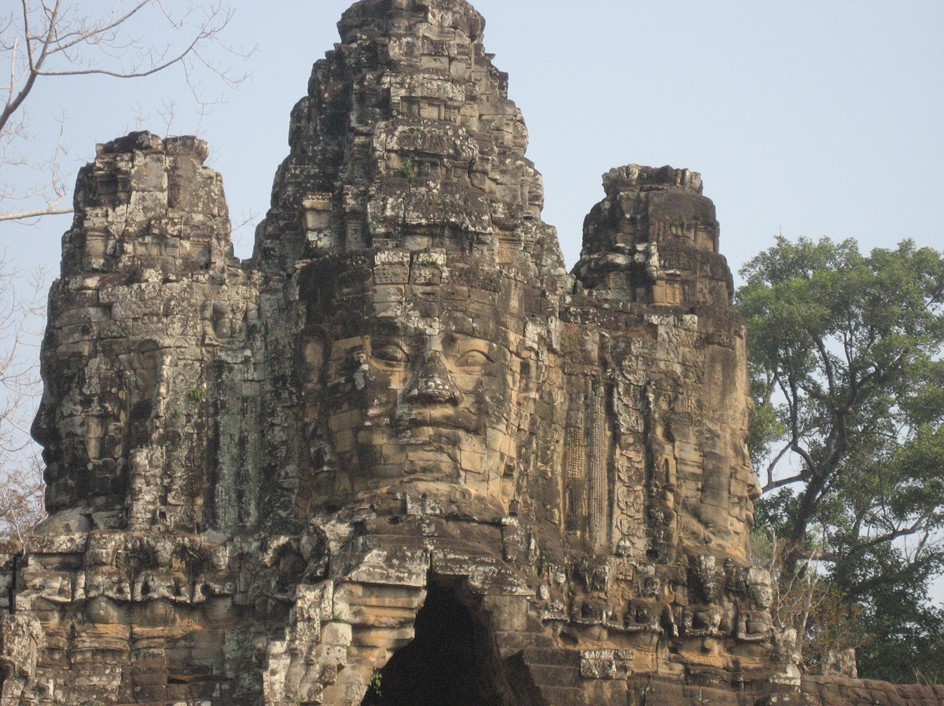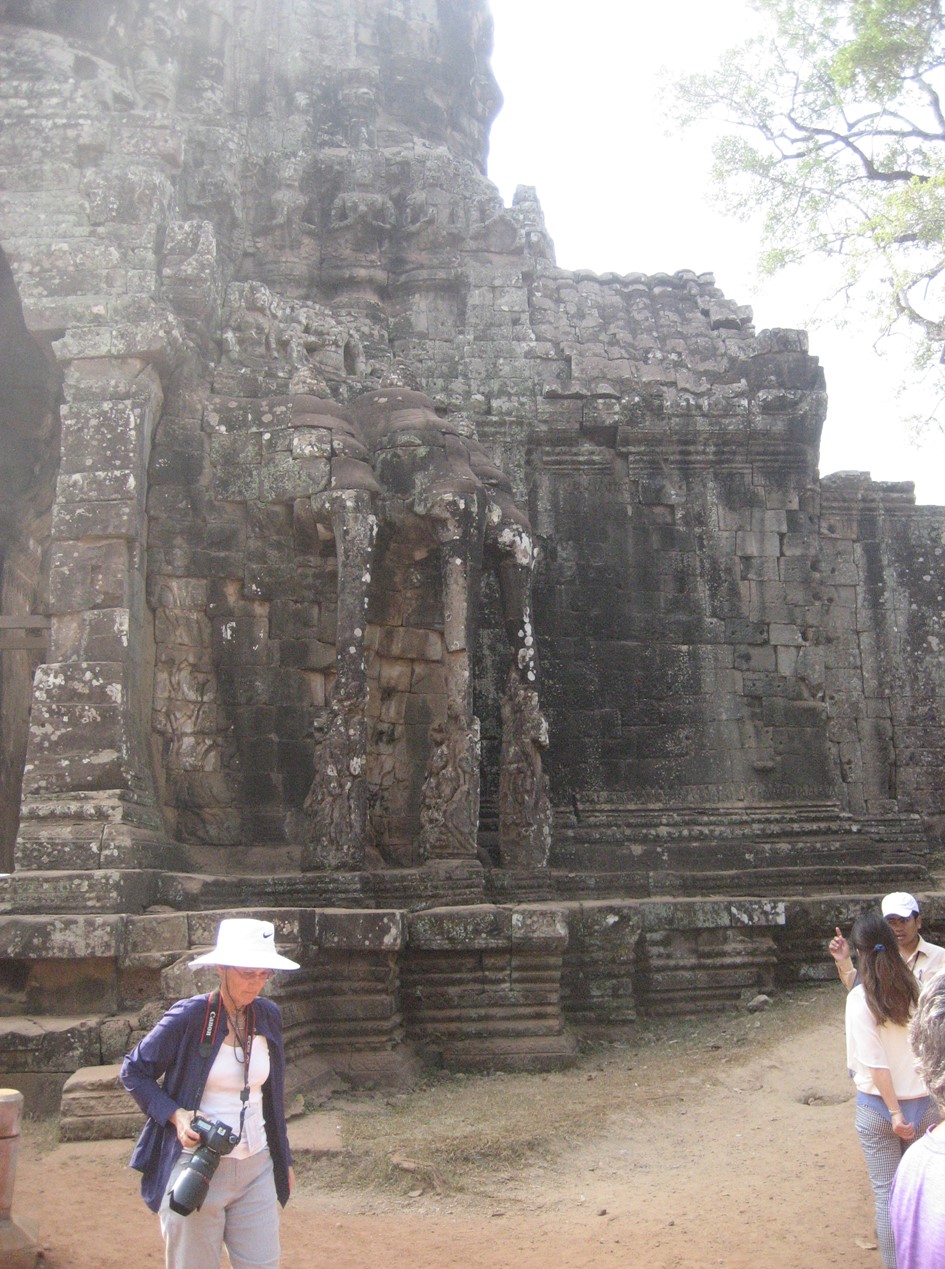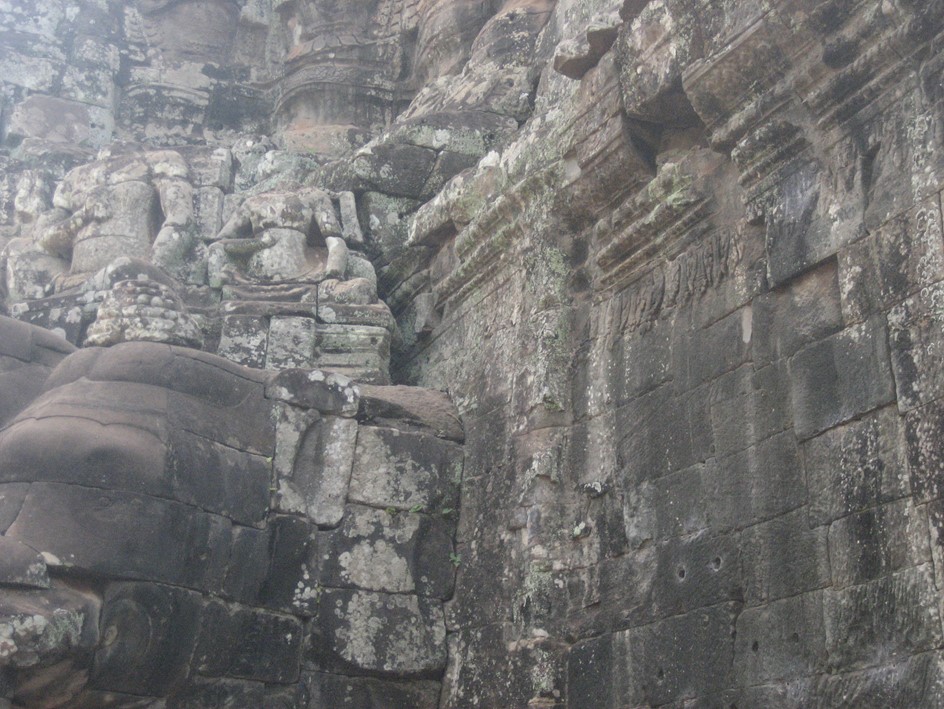 For $50 one could take an elephant ride around the temple. None of our group did.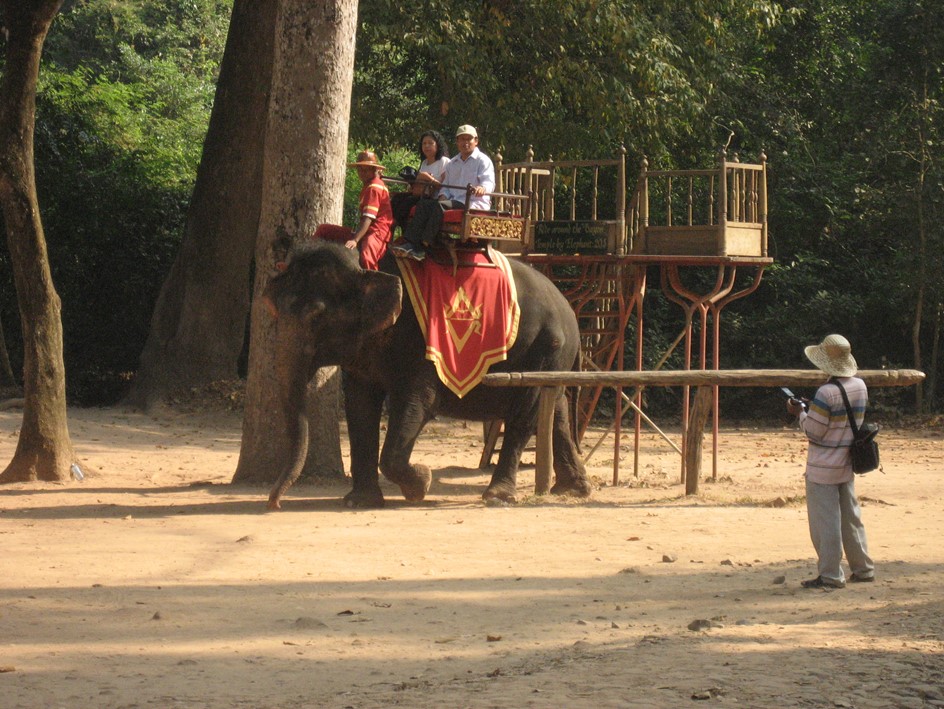 Reconstruction was underway. In this case sponsored by Japan.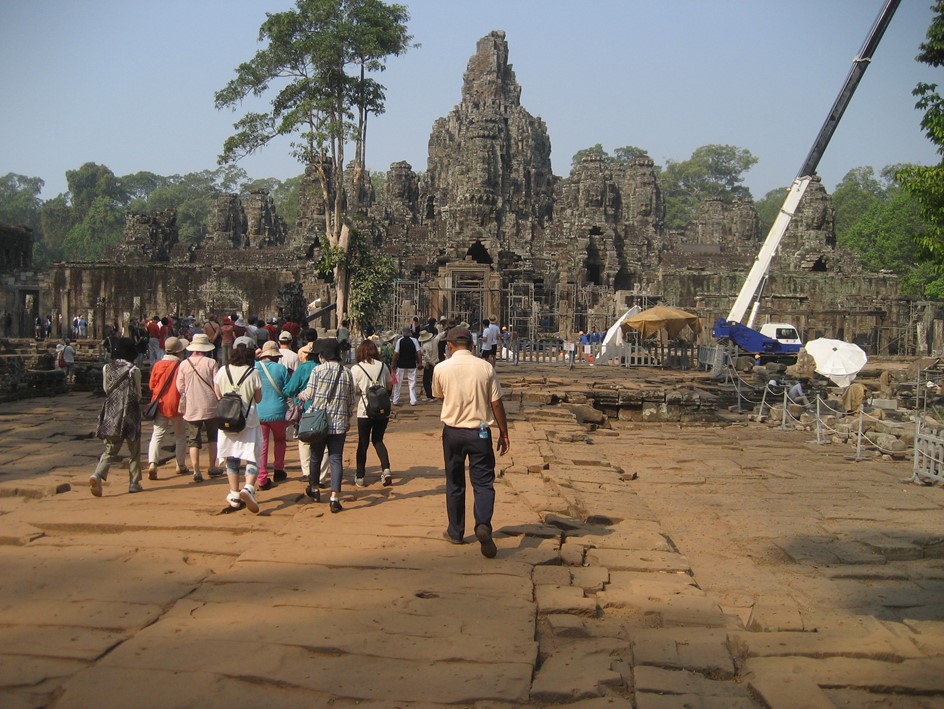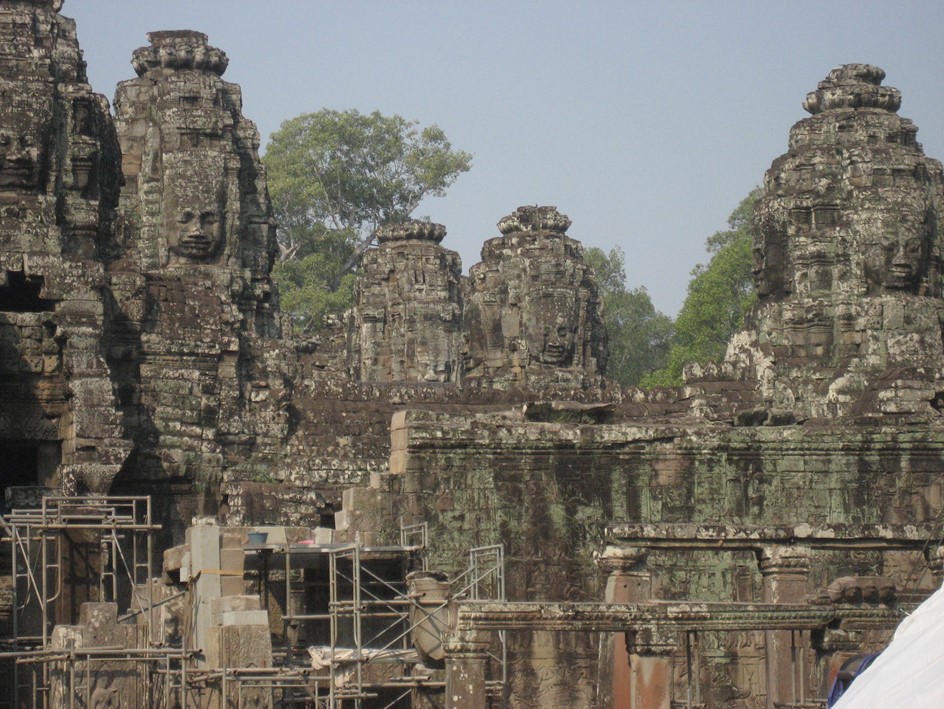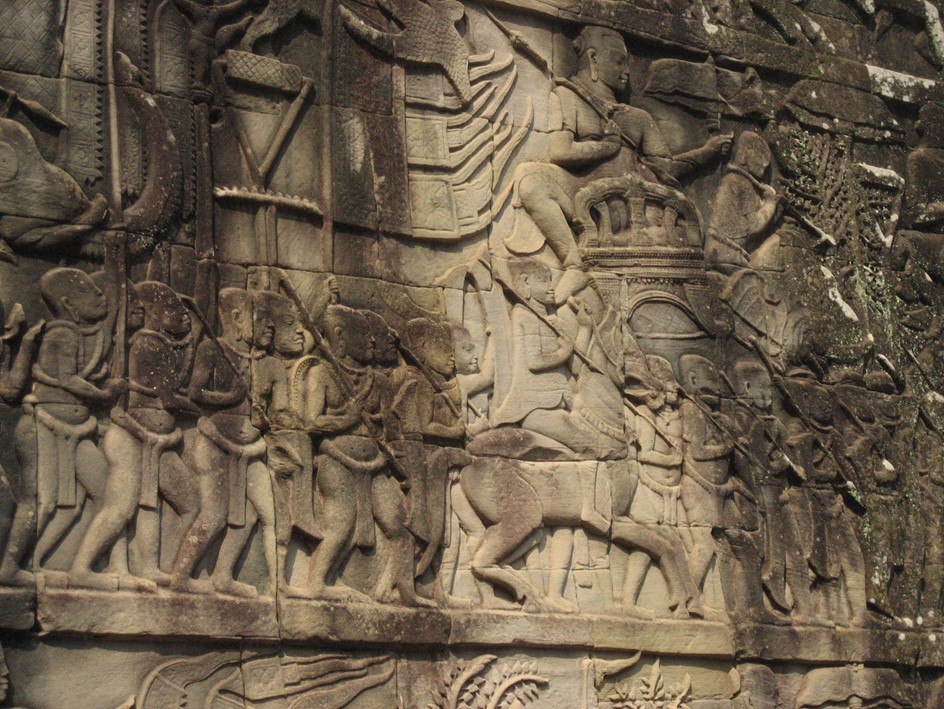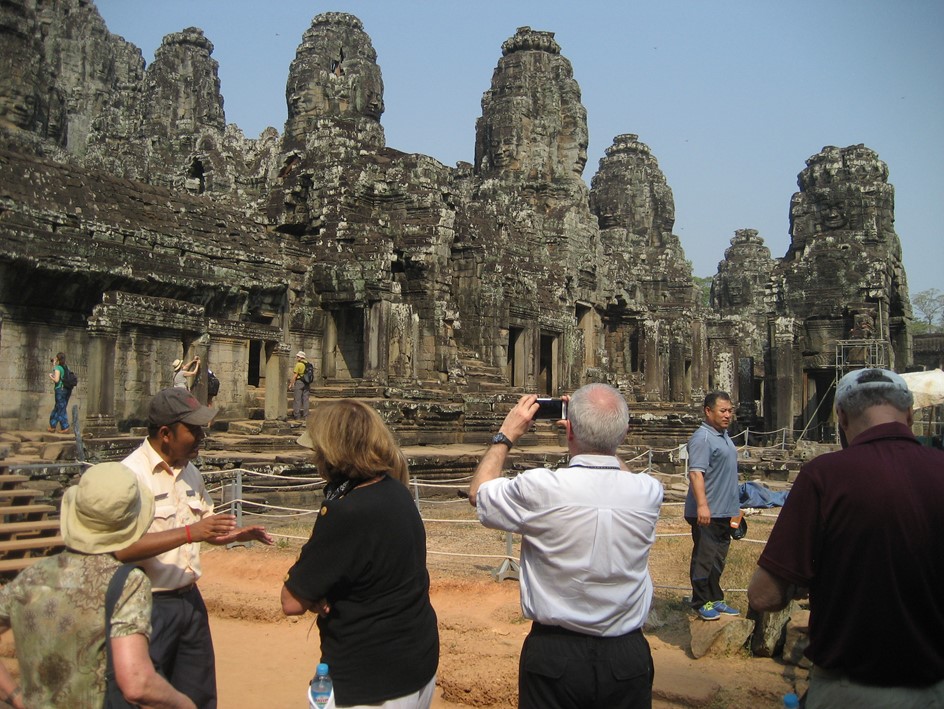 Ray and Loreen resting on the steps.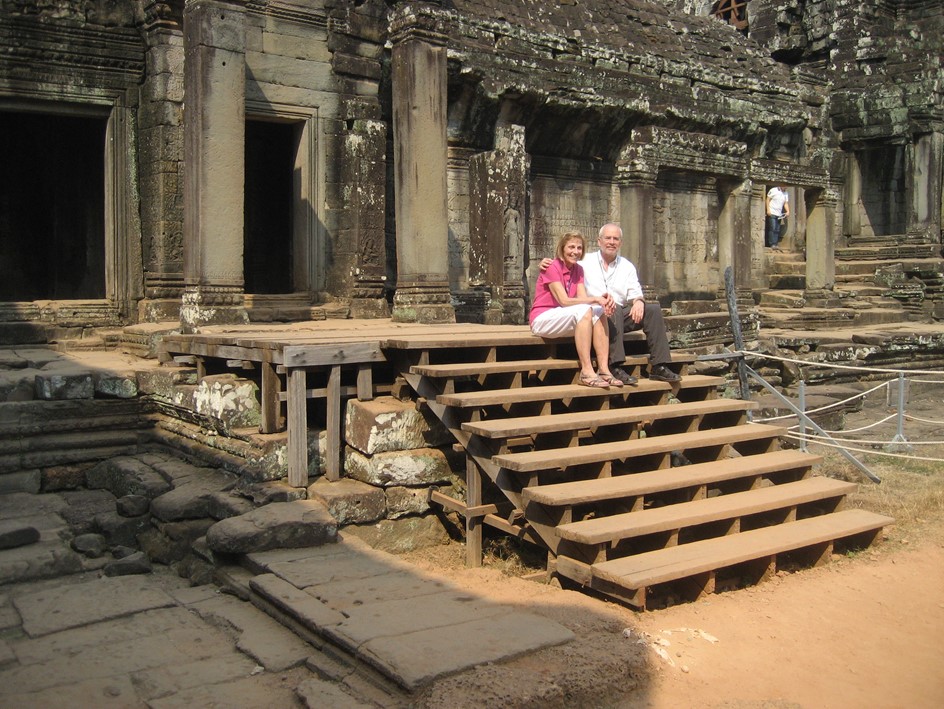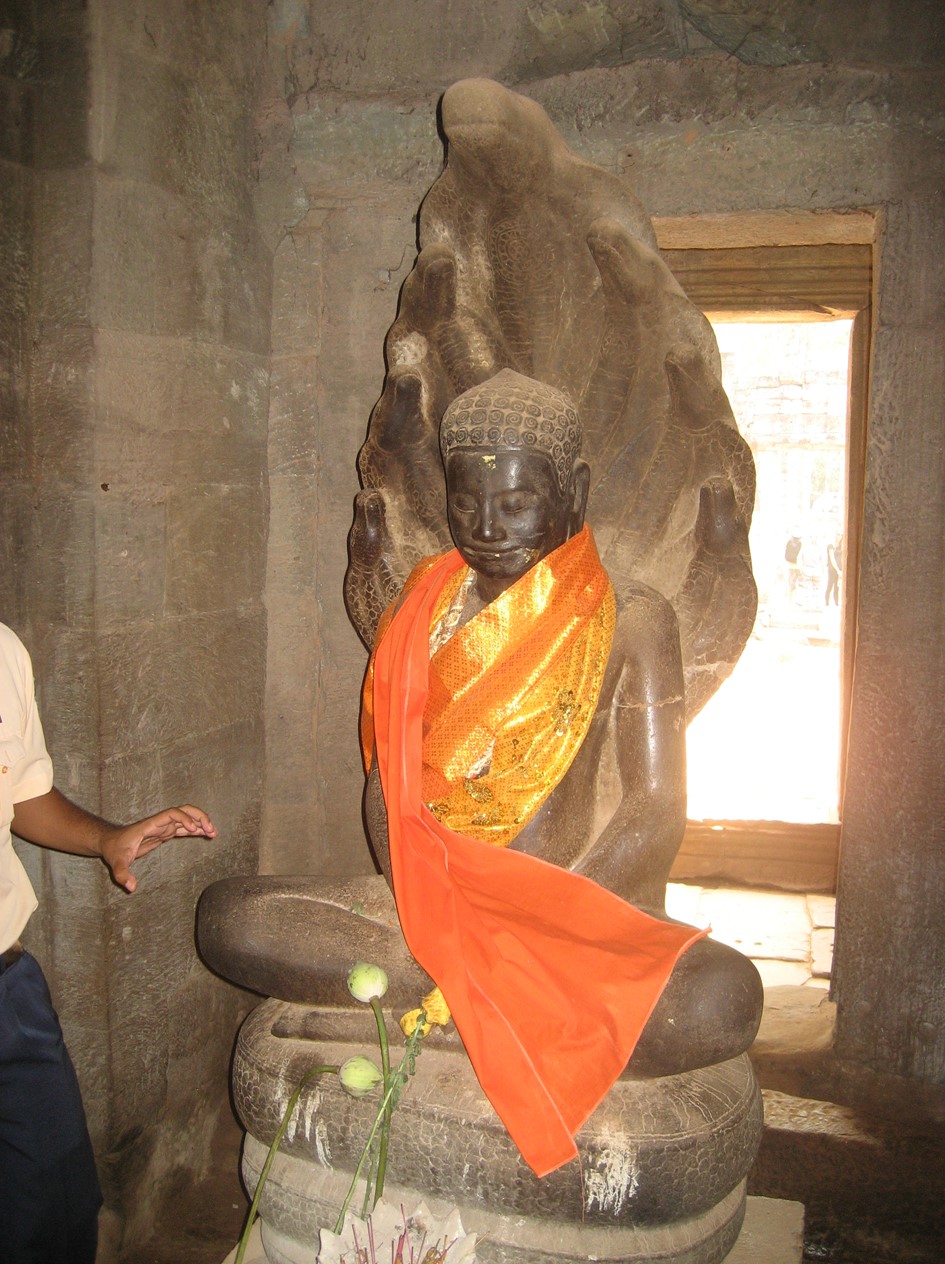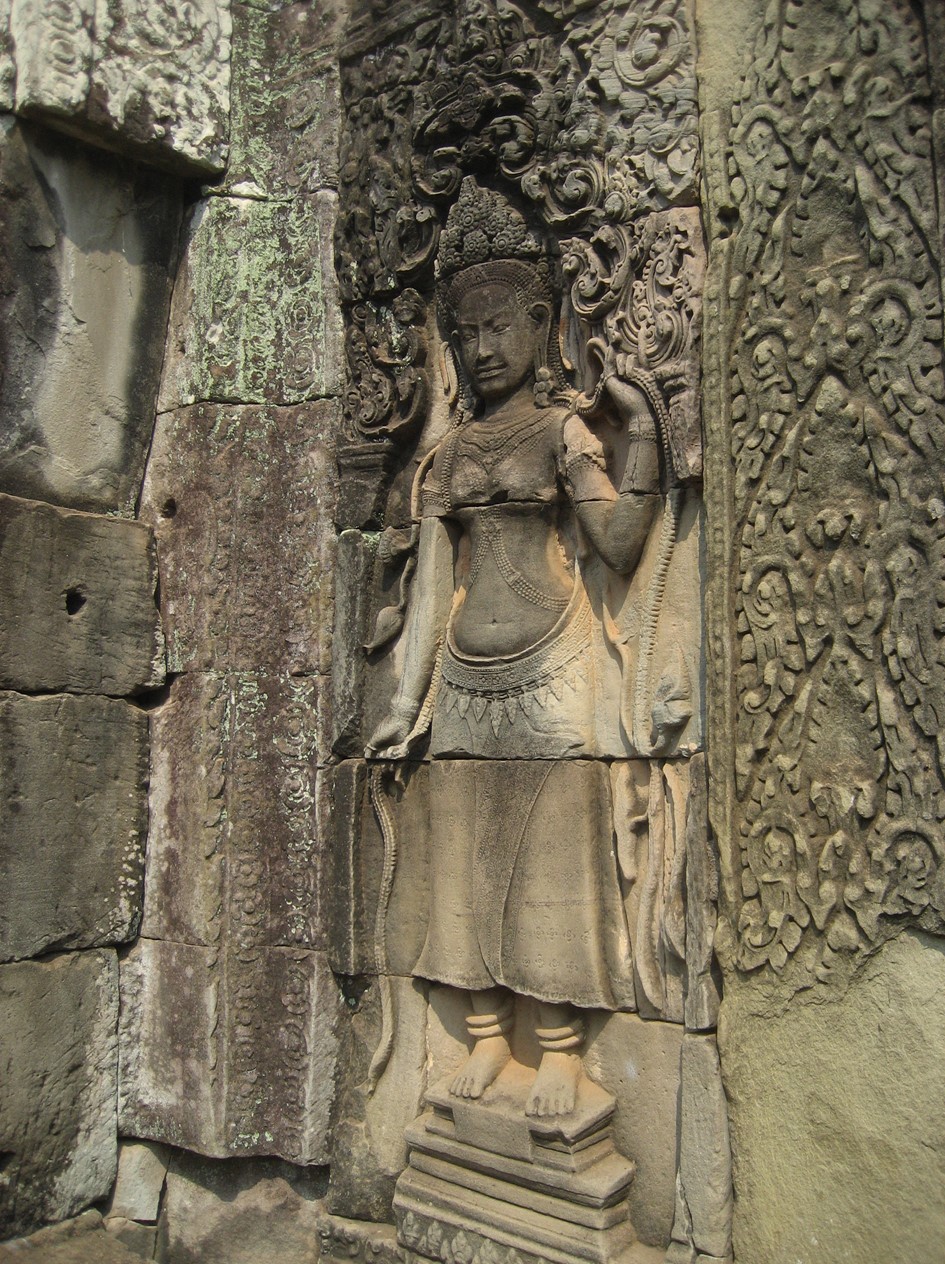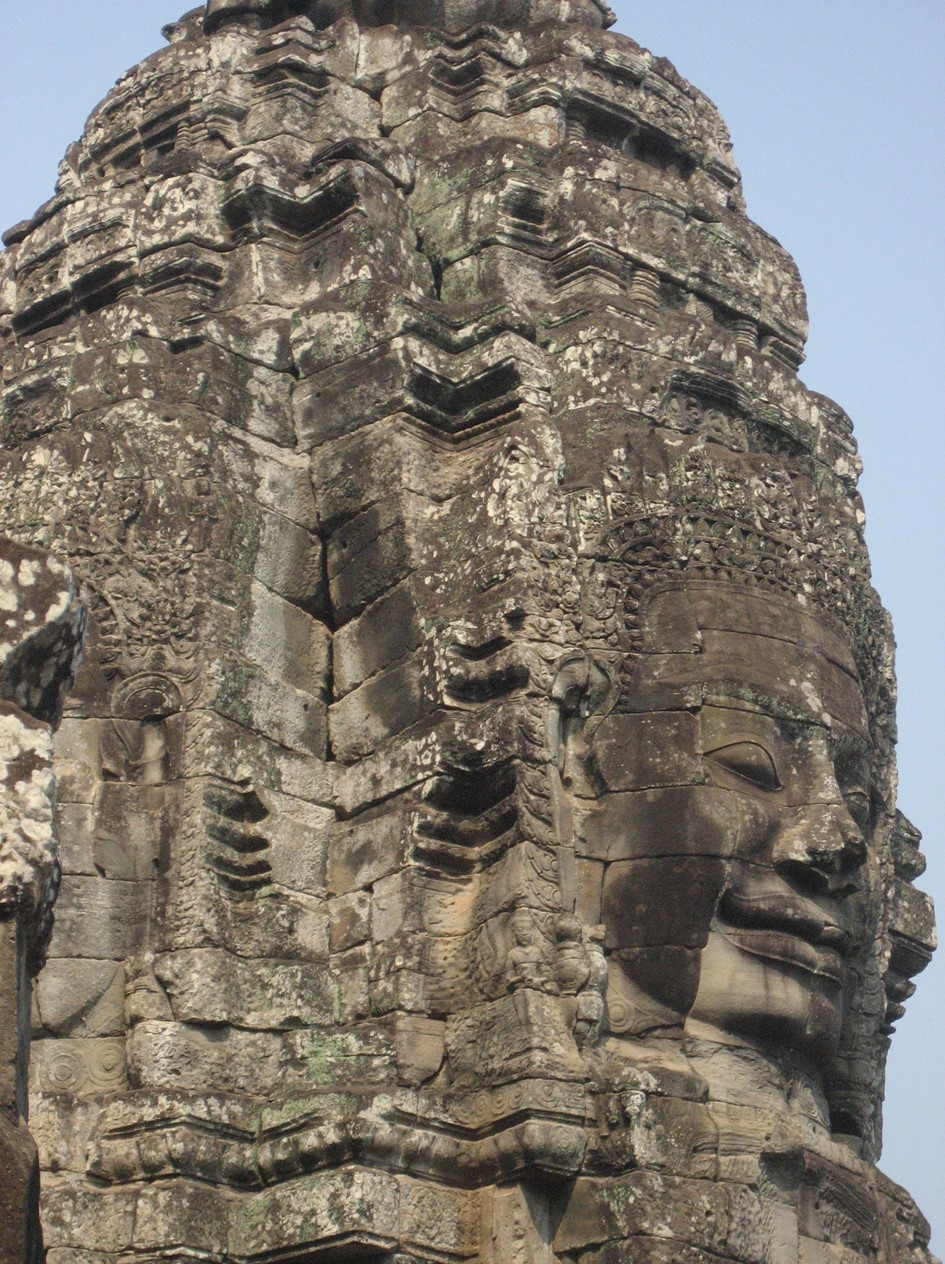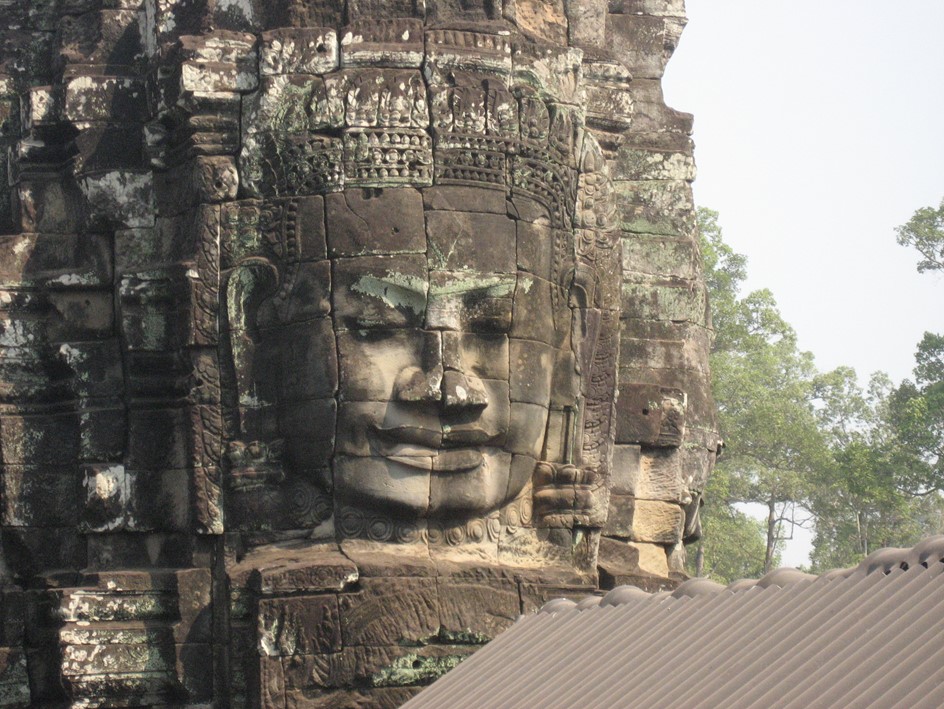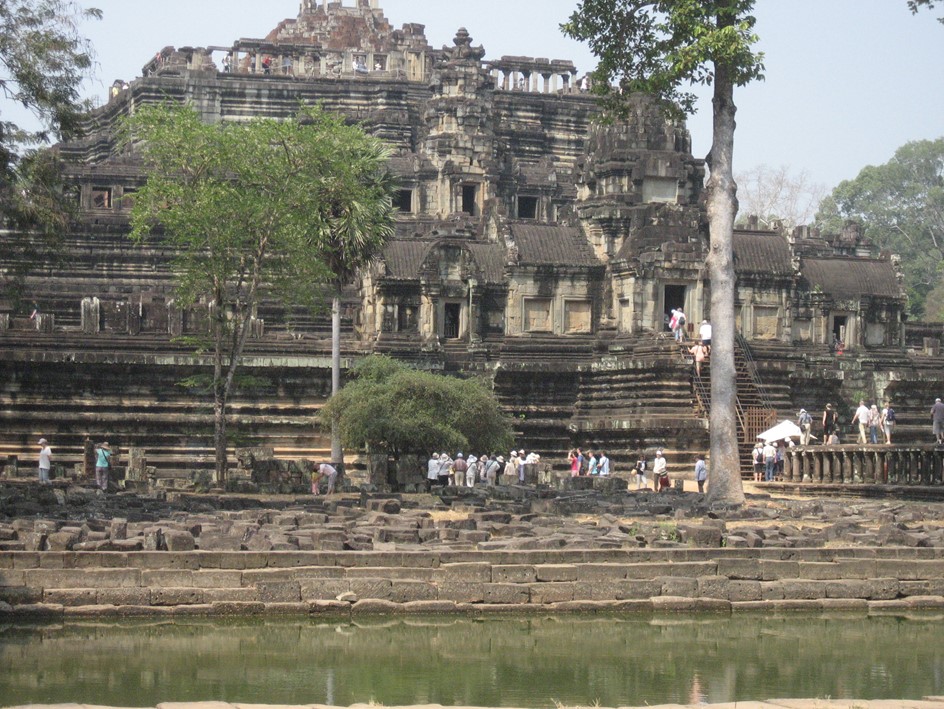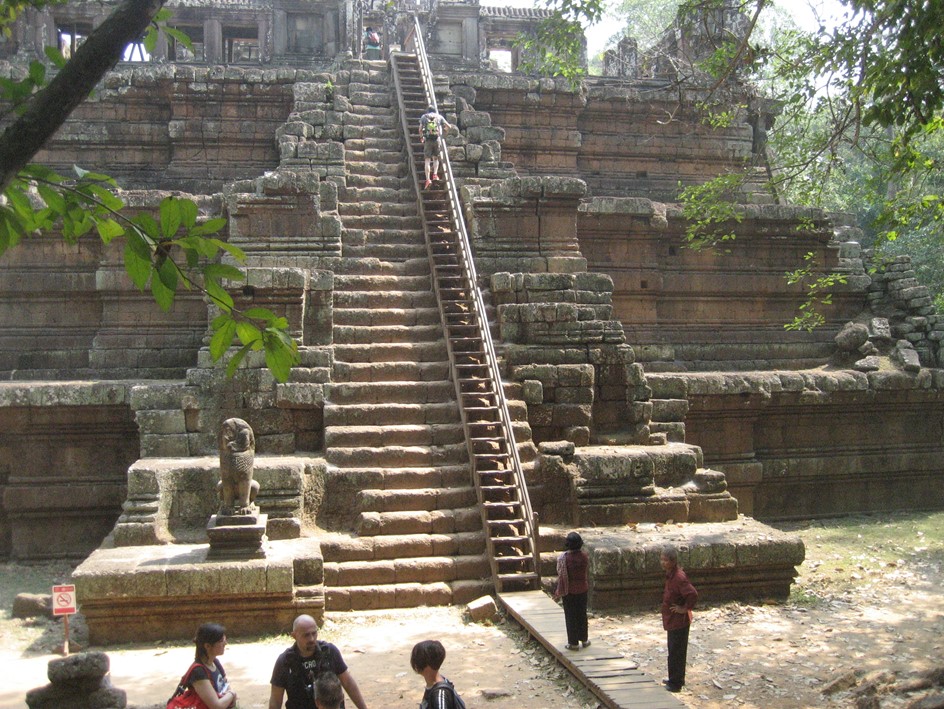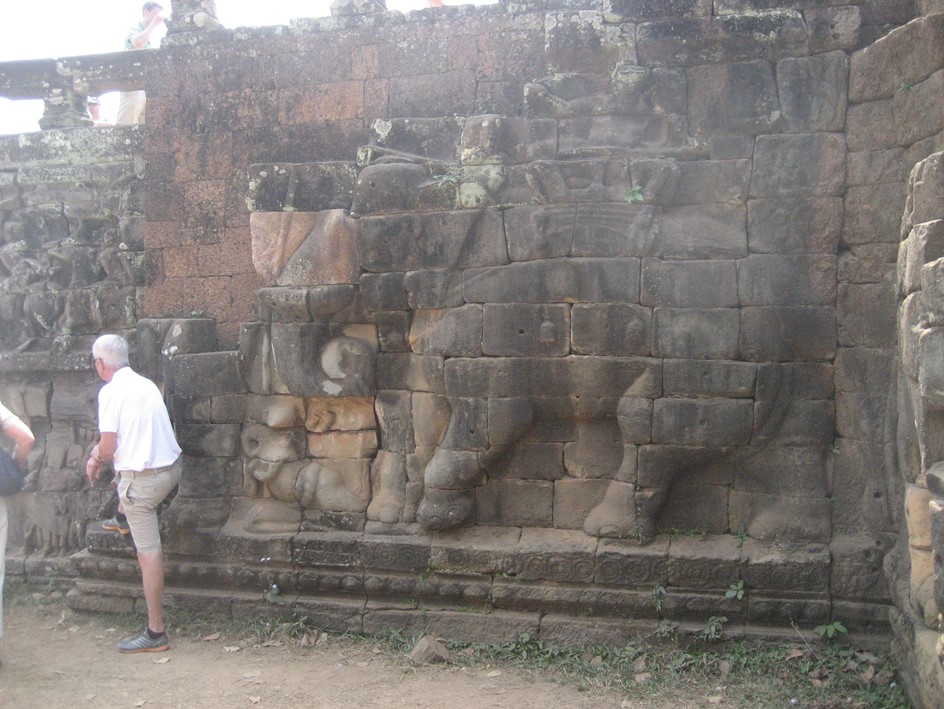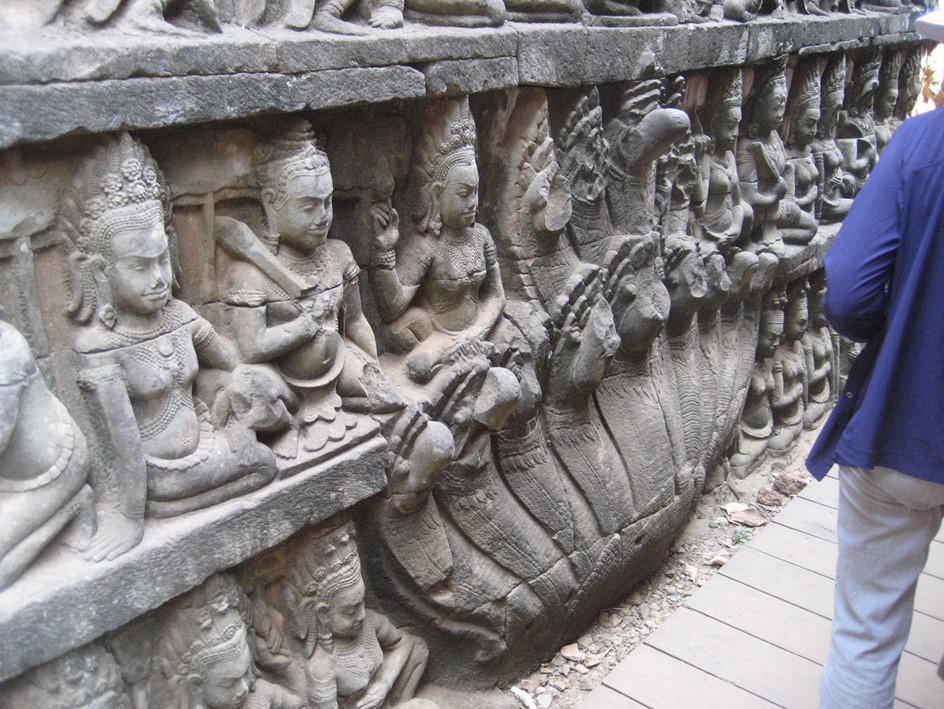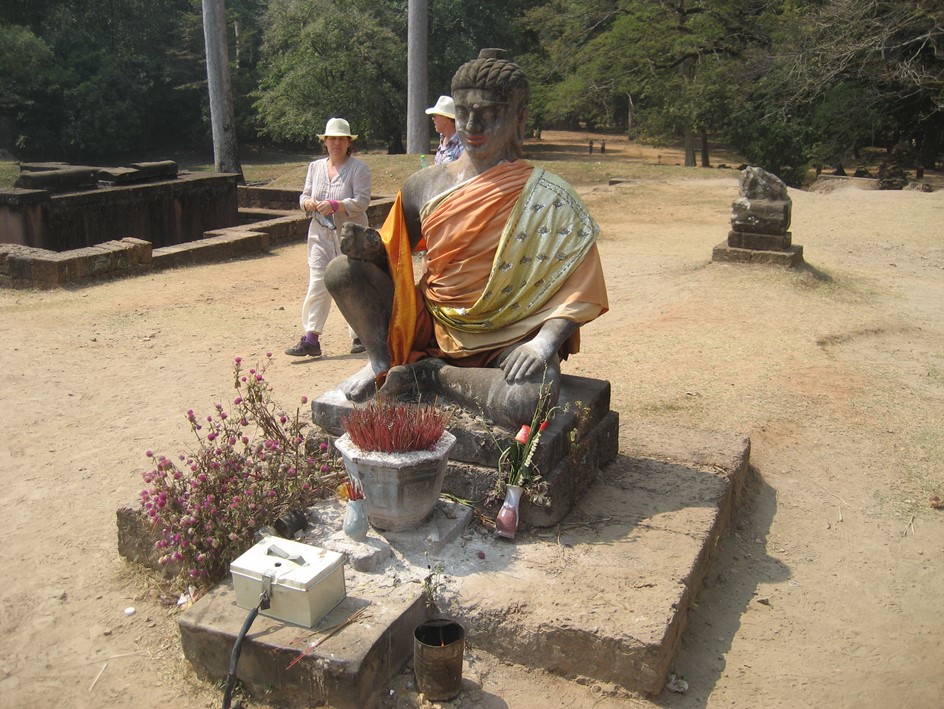 We took a break for lunch and went into the city to the Terrasse Des Elephants restaurant.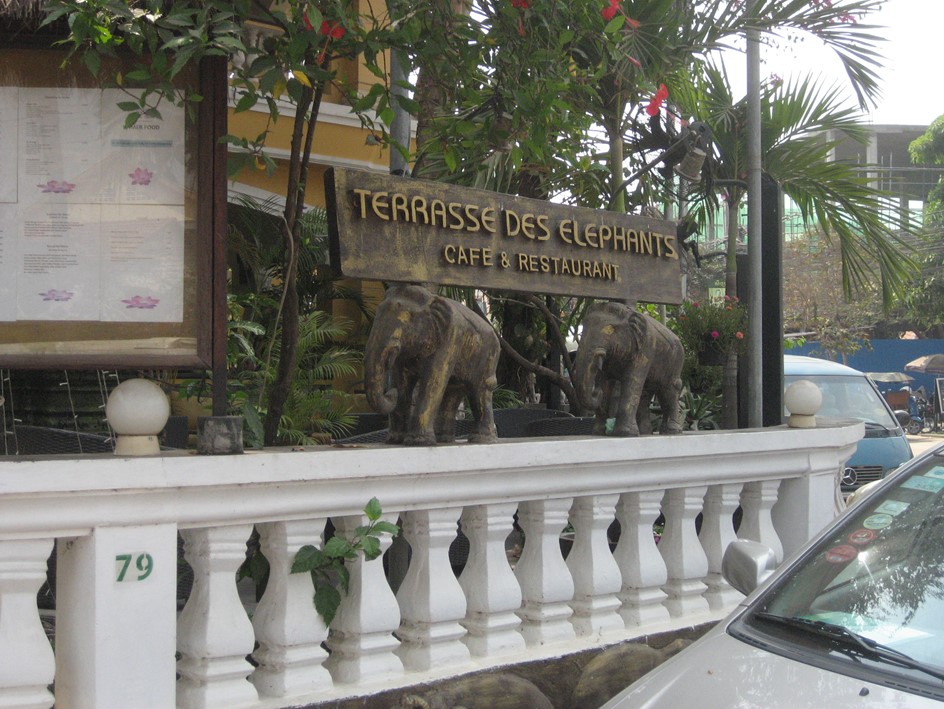 Following lunch, we went to the Angkor Wat temple.
We had to park away and walk to the entrance.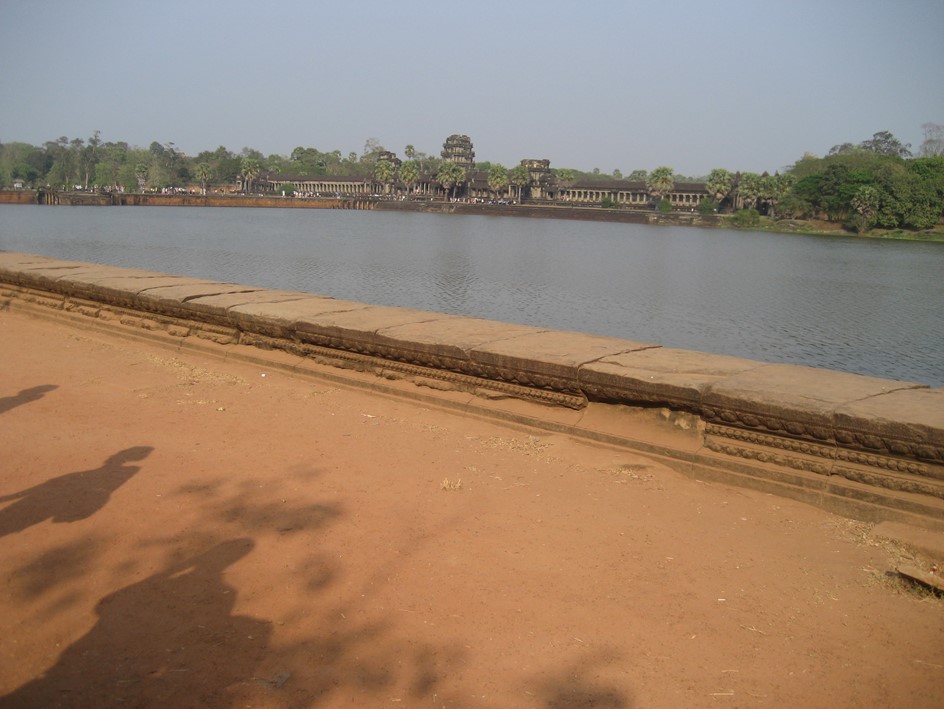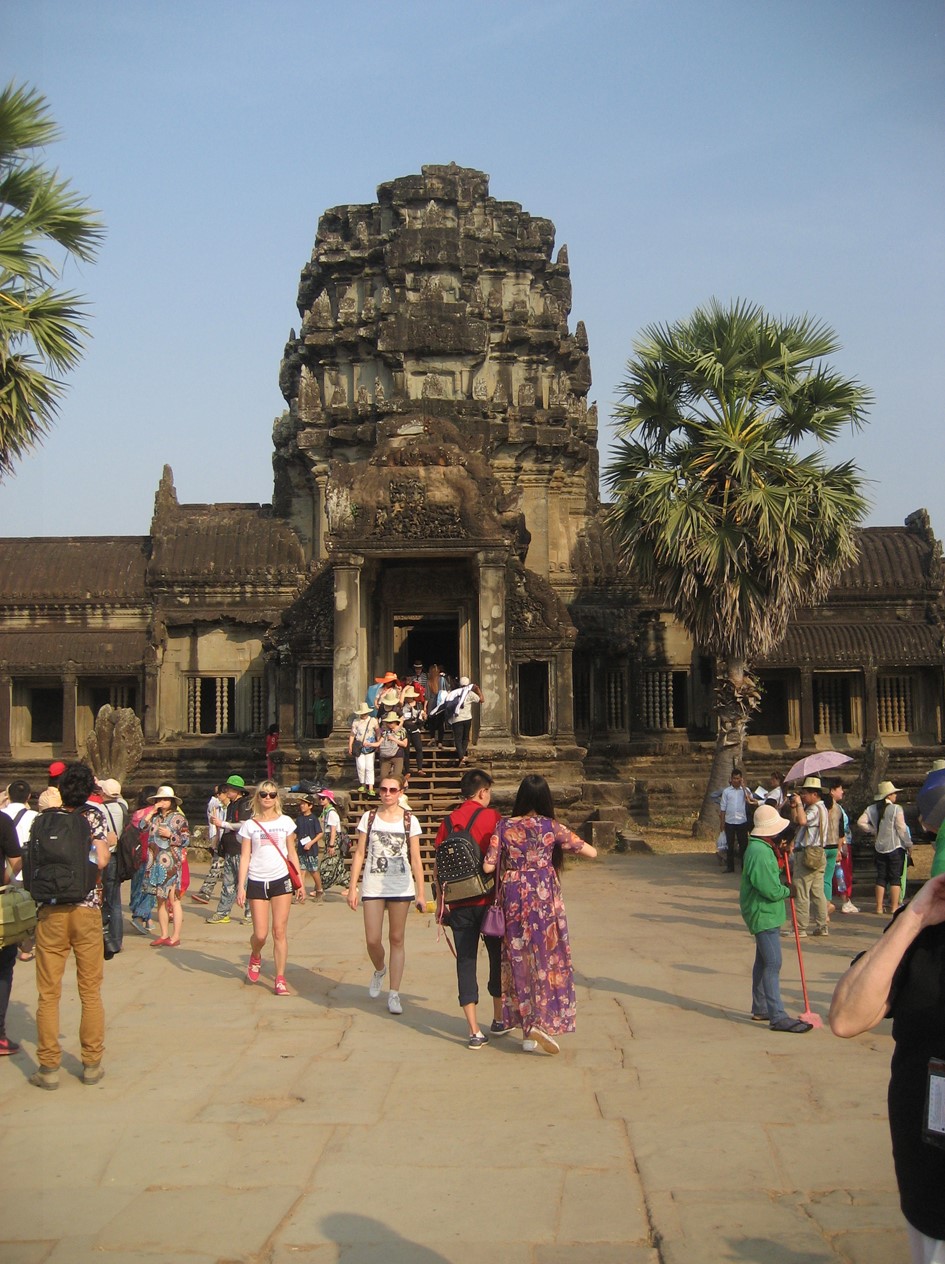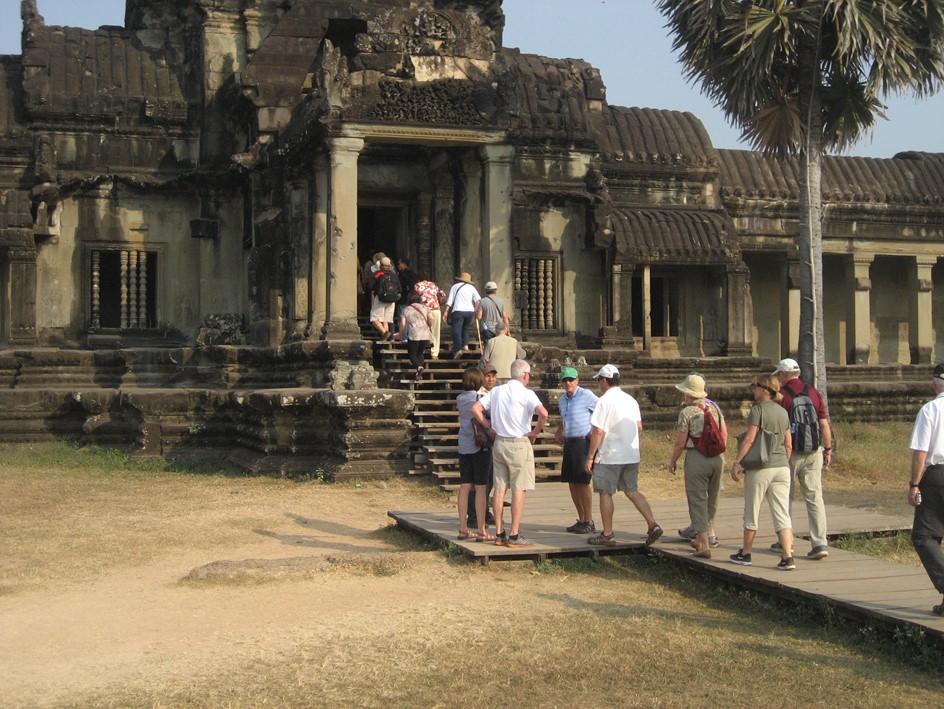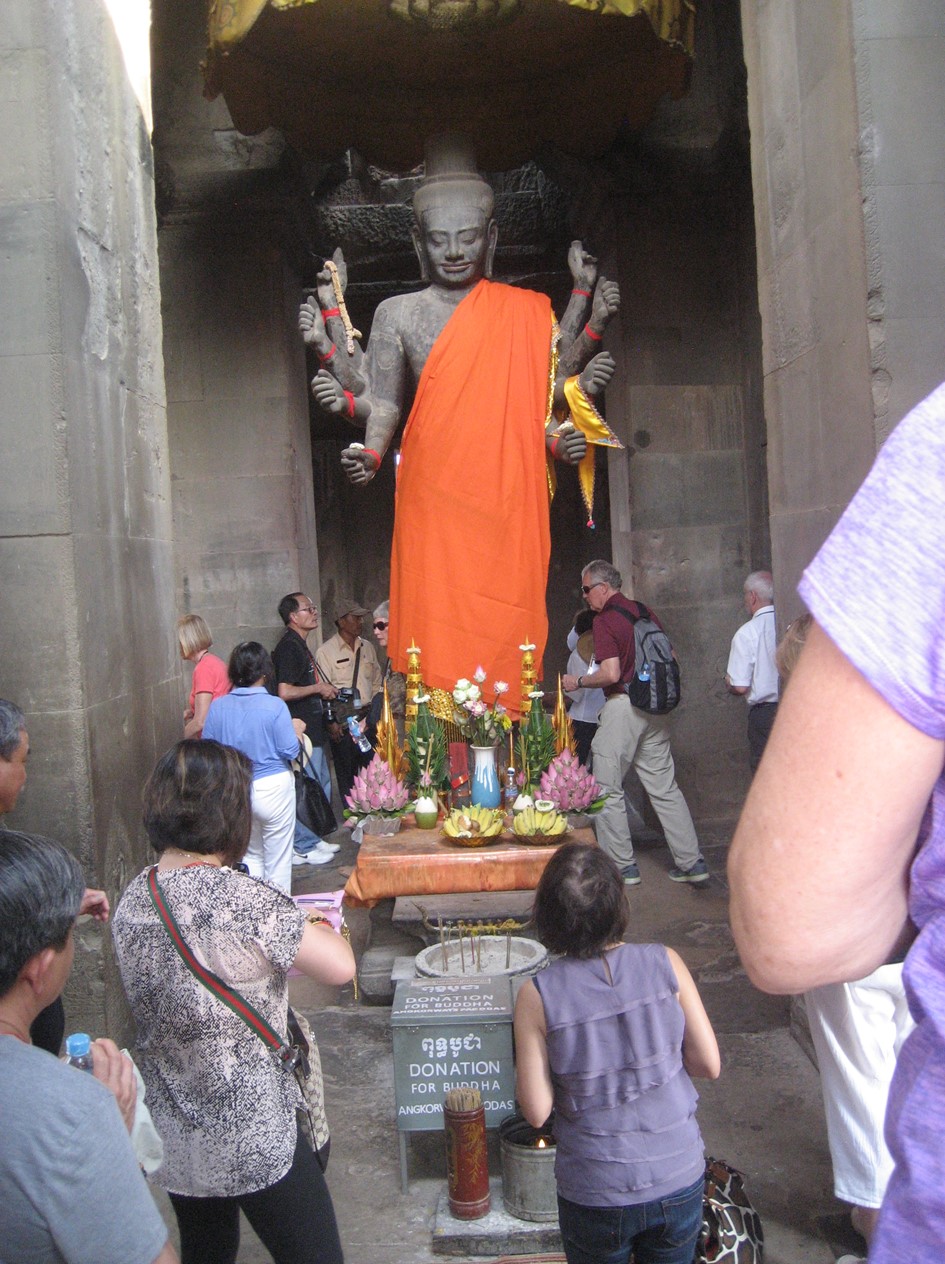 Our guide, Nak, was well versed and very informative.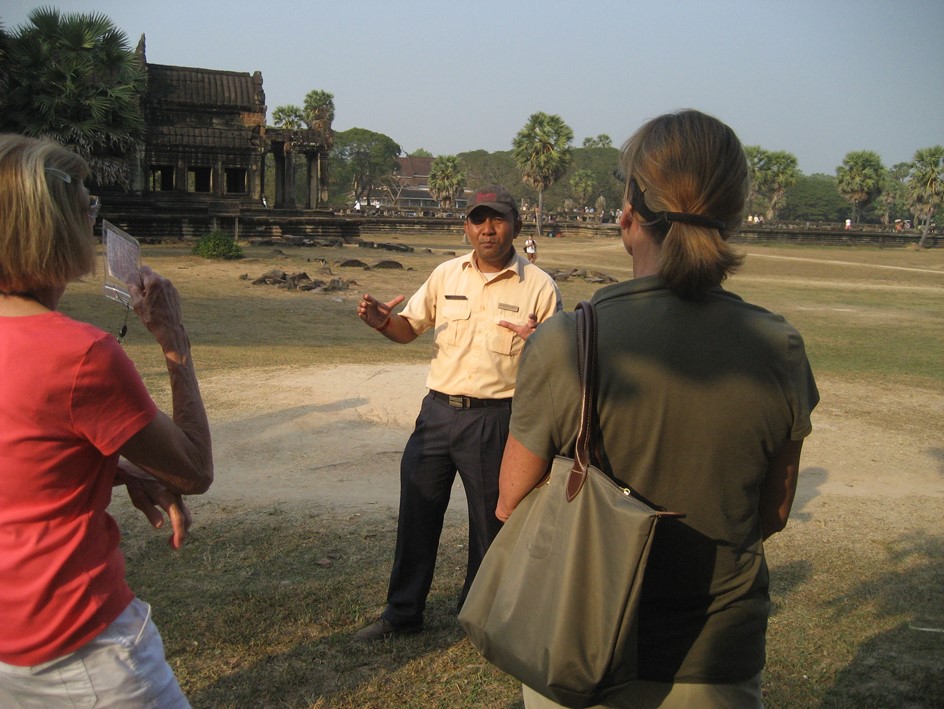 Pat and me with the Angkor Wat temple in the background.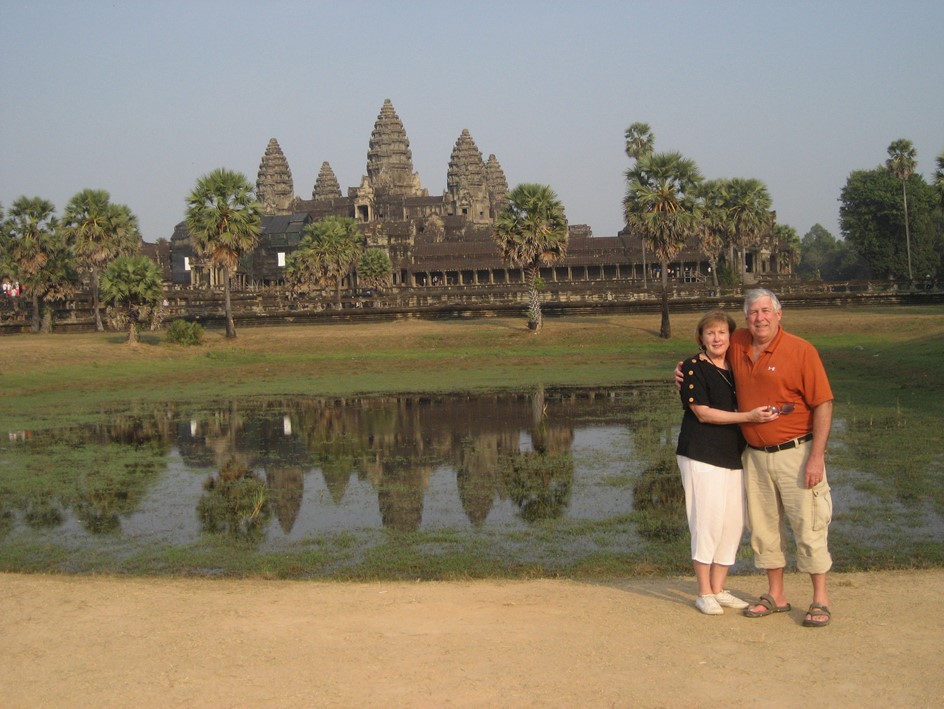 Apparently it brought good luck to wipe one's fingers across the faces and breasts of these figures.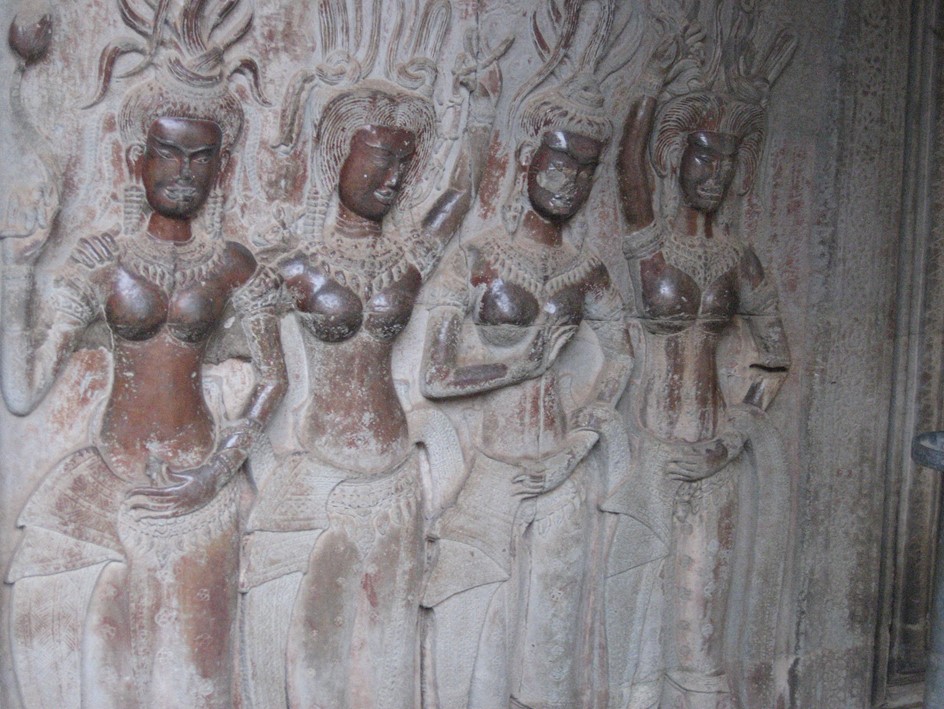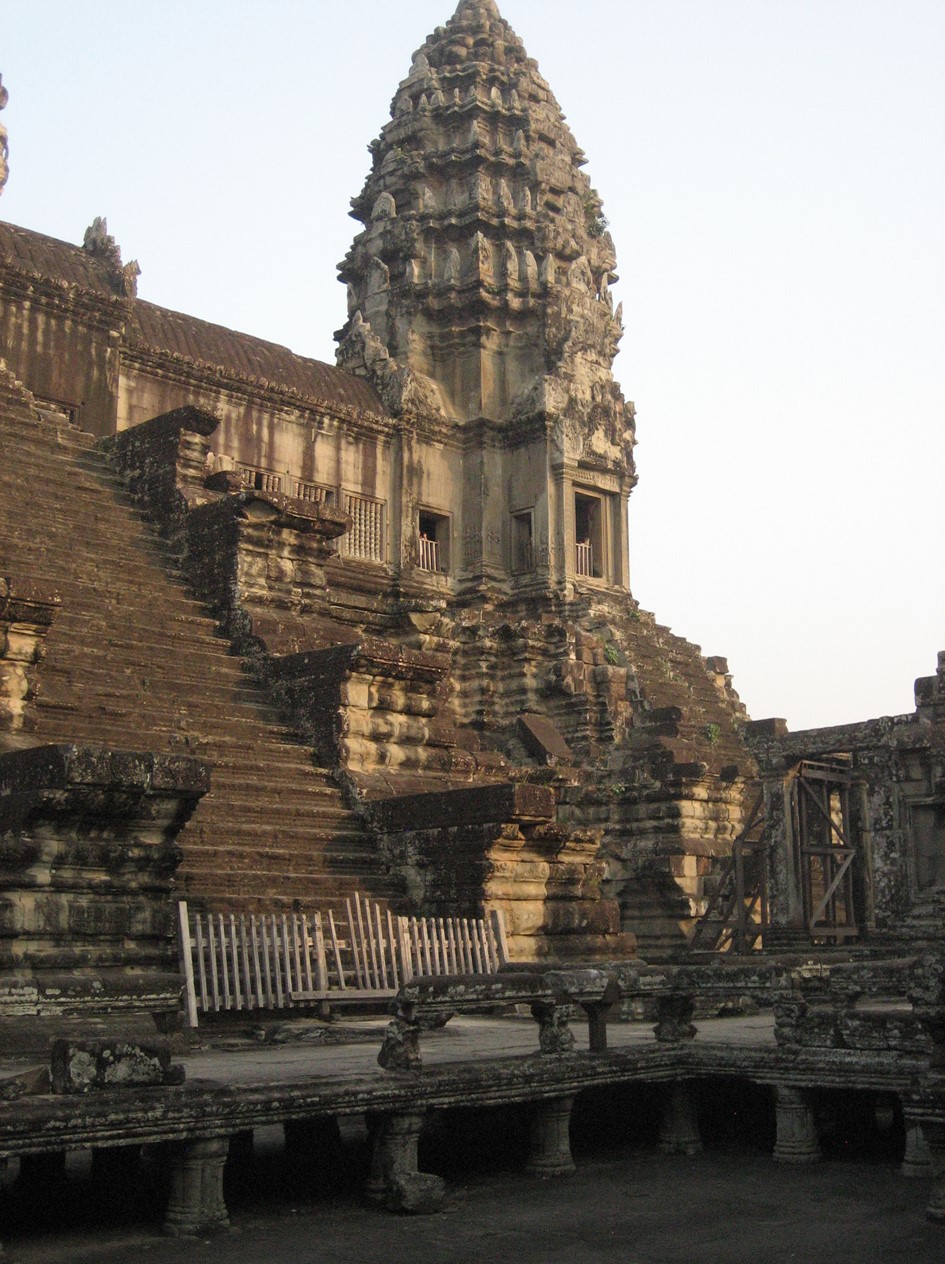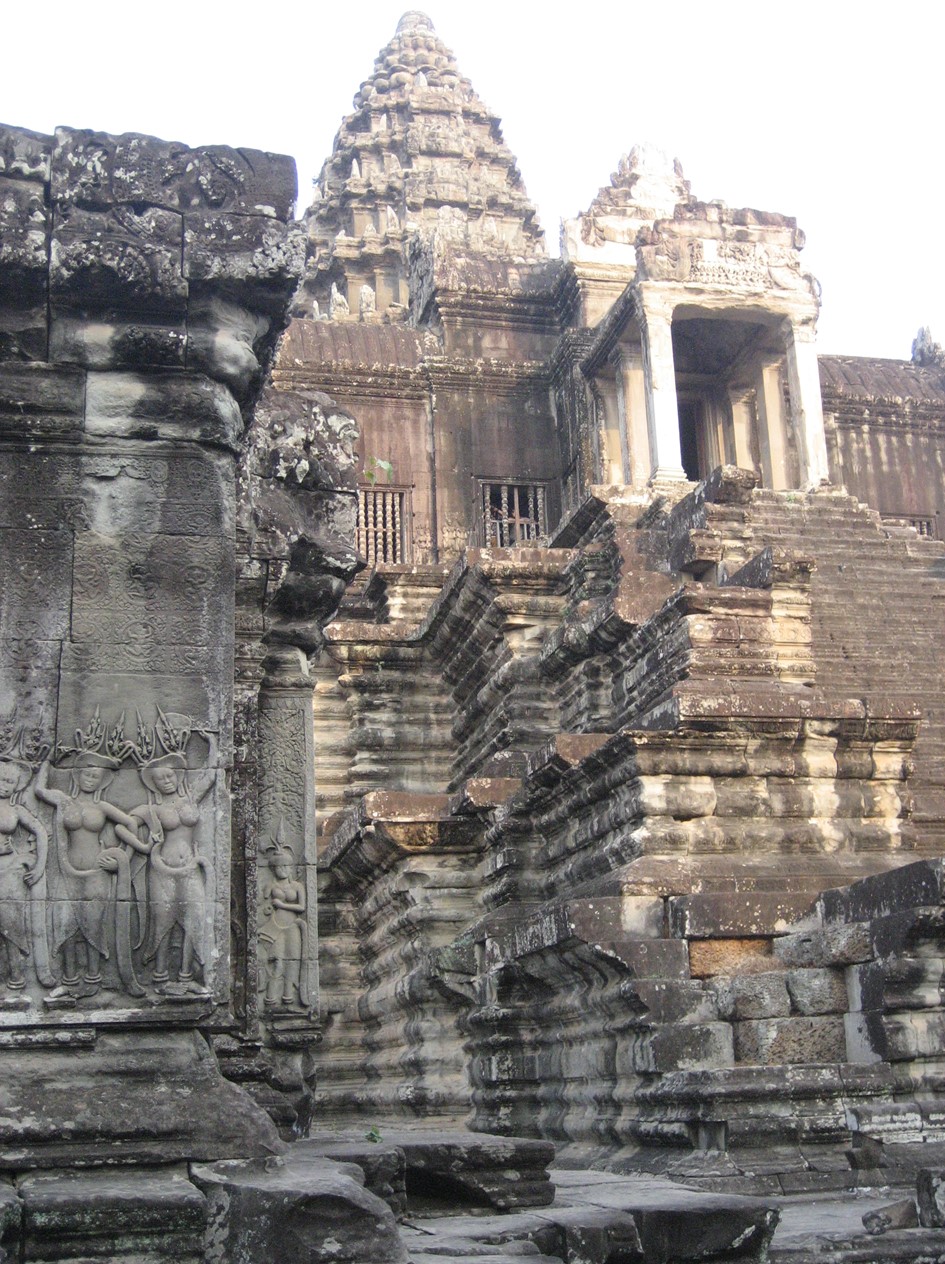 The sun was setting over this lake as we drove back to our hotel.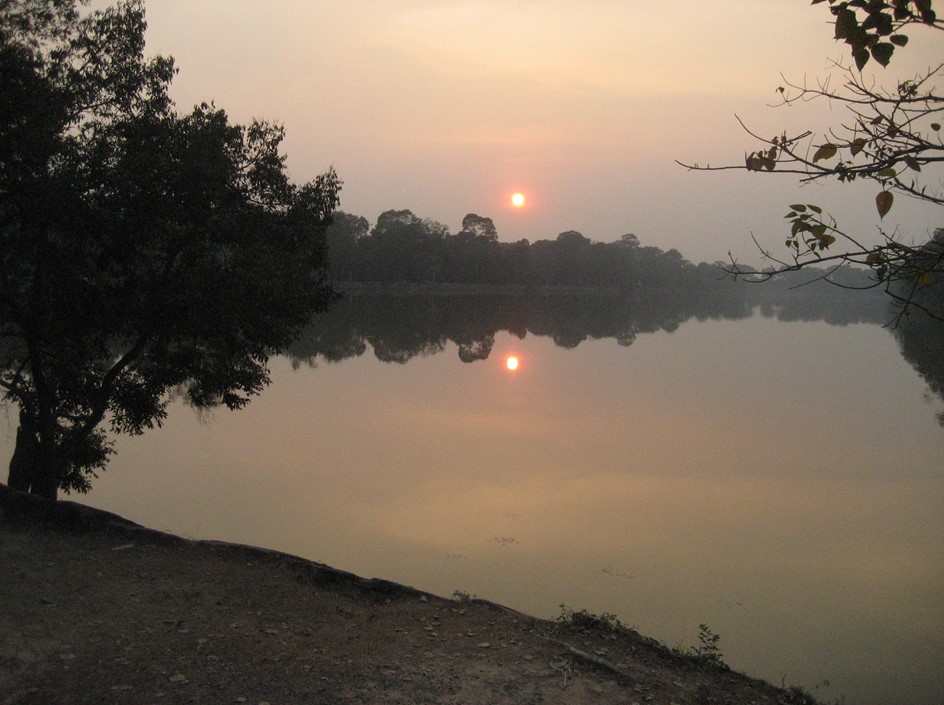 Friday, January 30, 2015

This morning we boarded our bus and headed to the Ta Prohm temple complex.
This area had been discovered more recently and had much less done to restore it. You can see from the pictures below, the trees have overgrown the temples. Unfortunately, they found that if they try to remove the trees, the stones collapse. The roots of these trees are literally holding up the temples.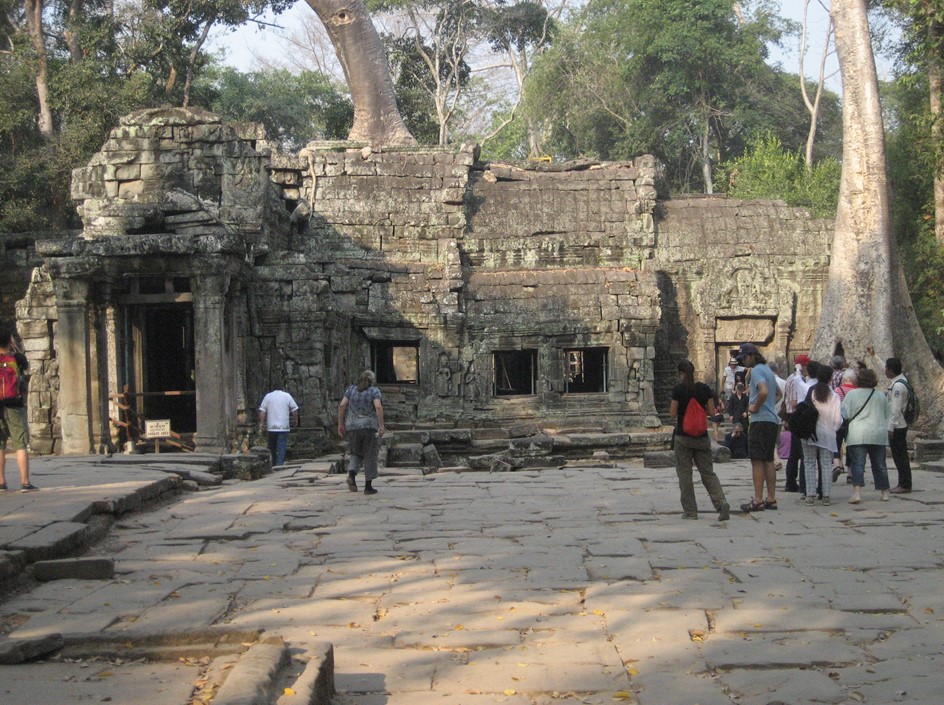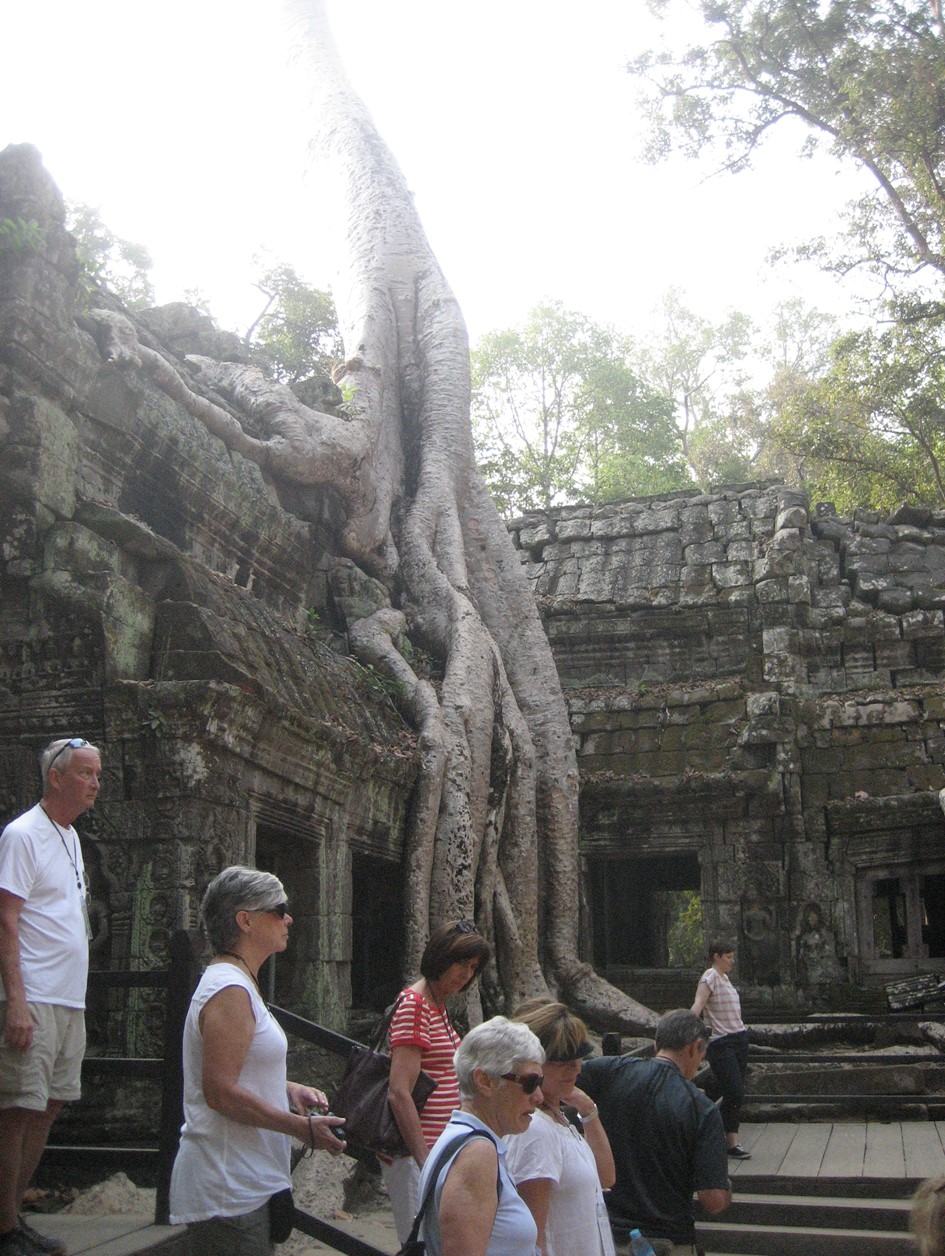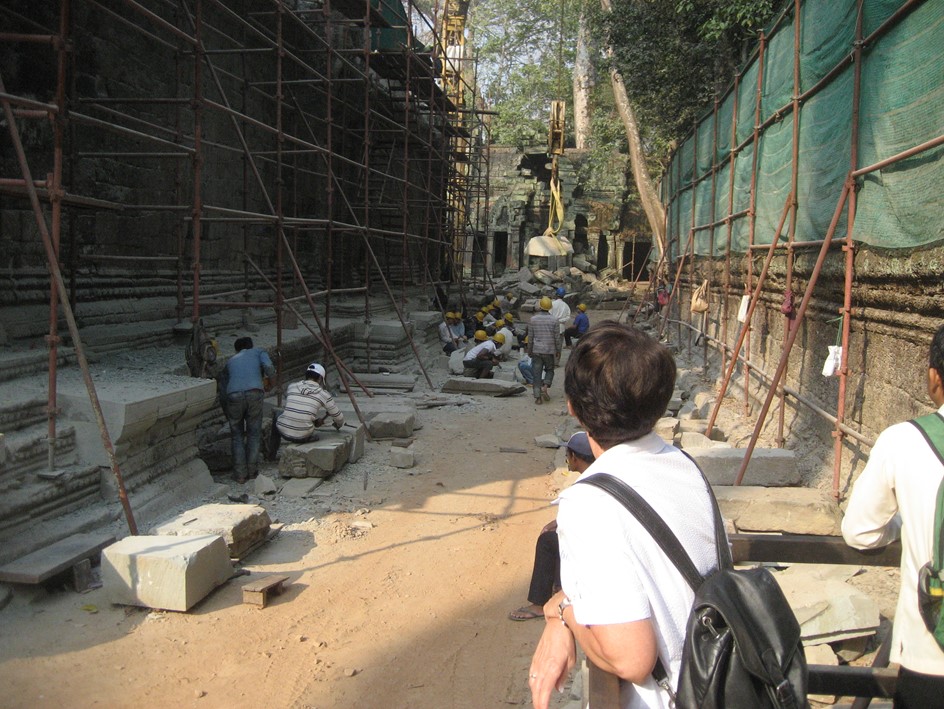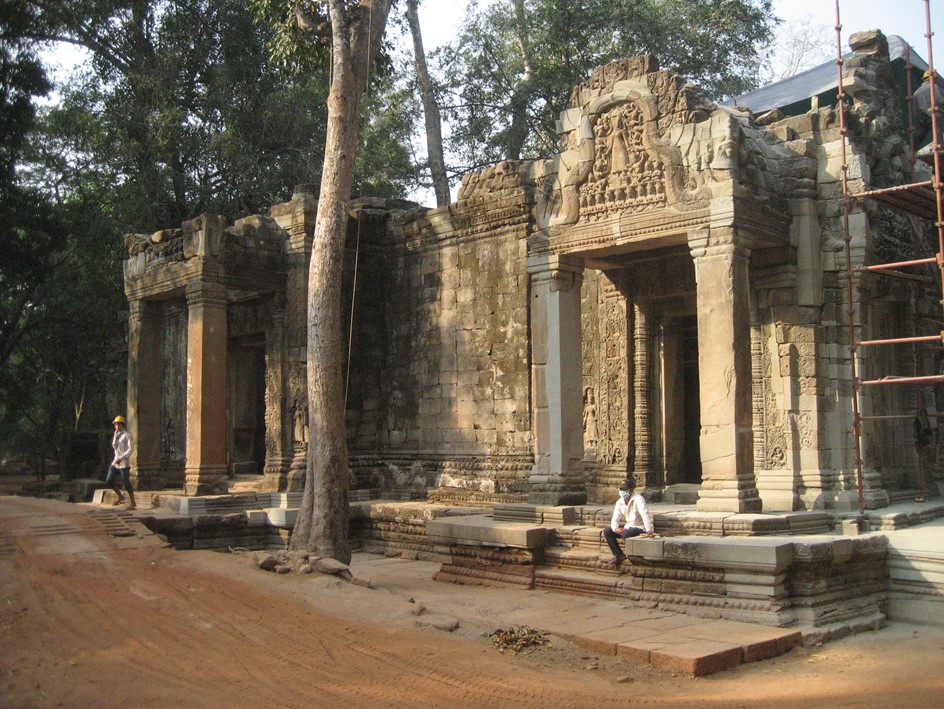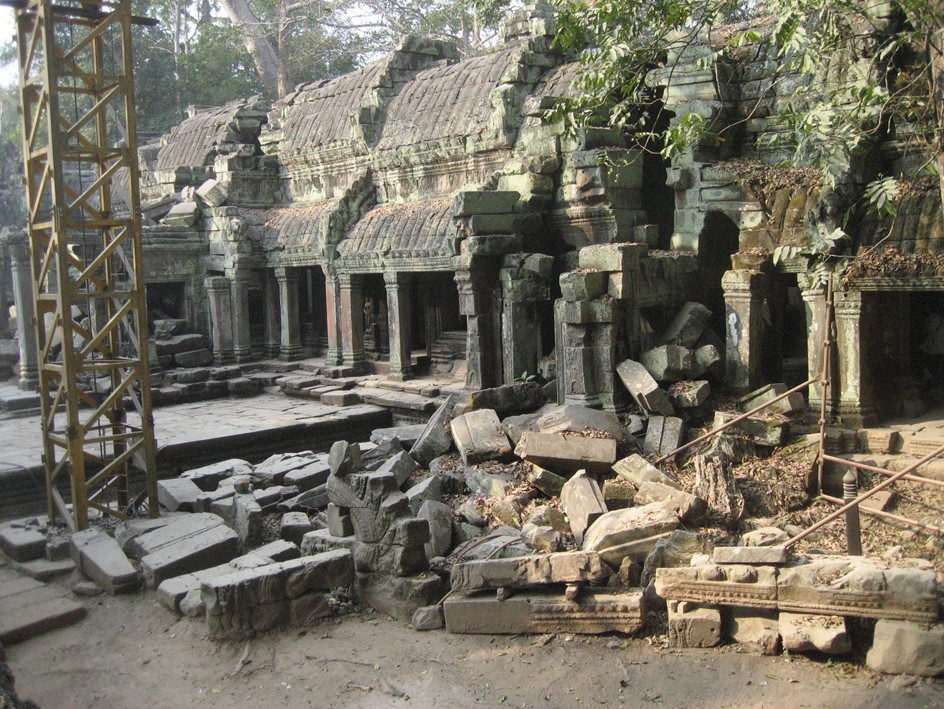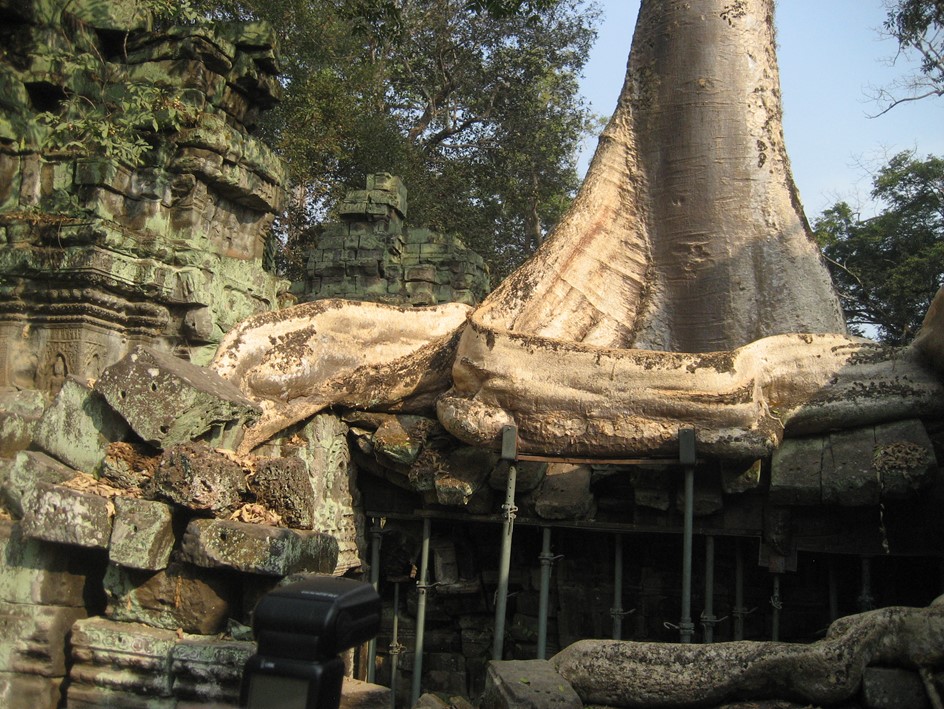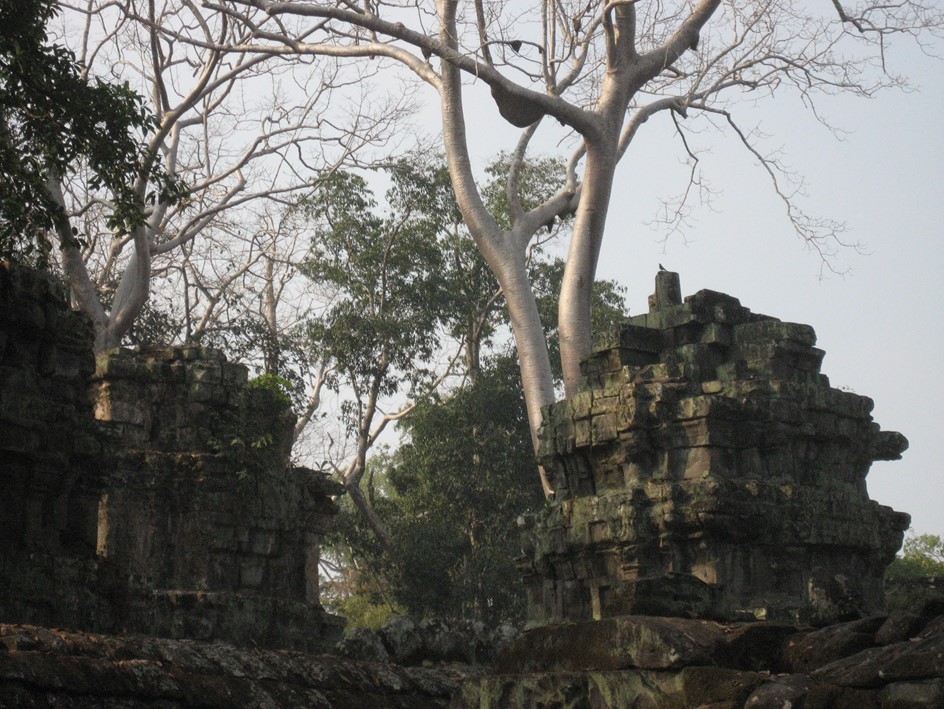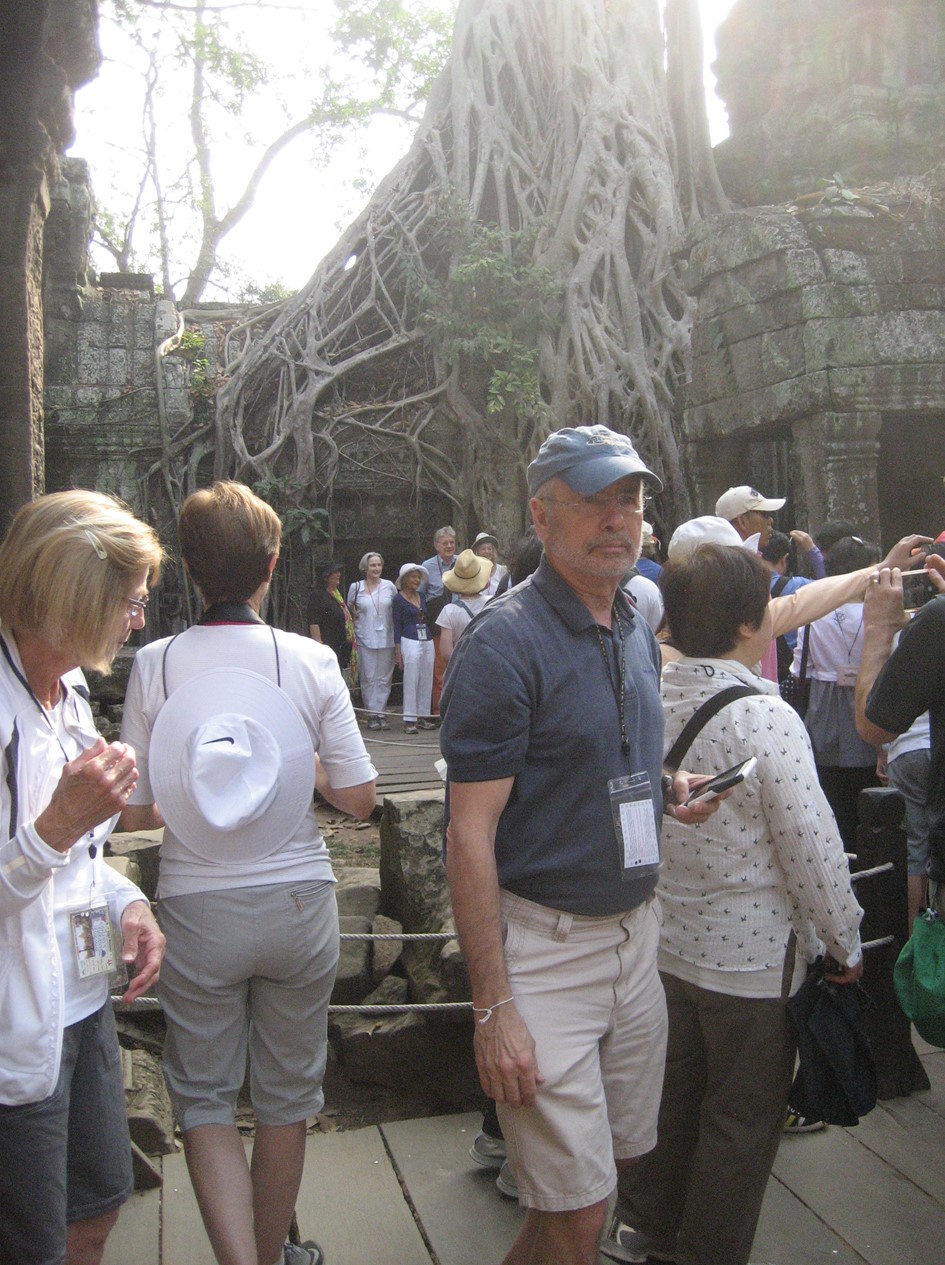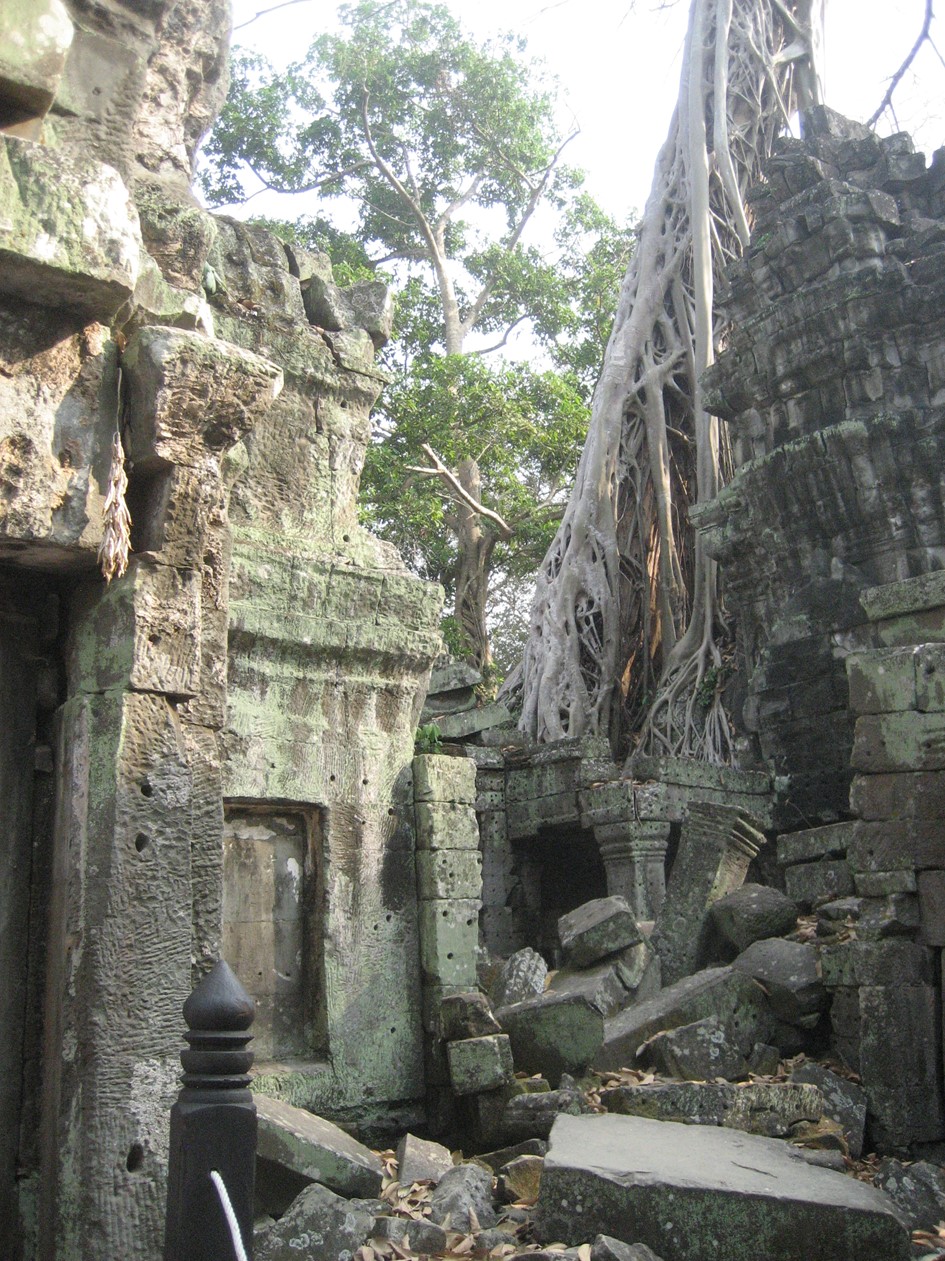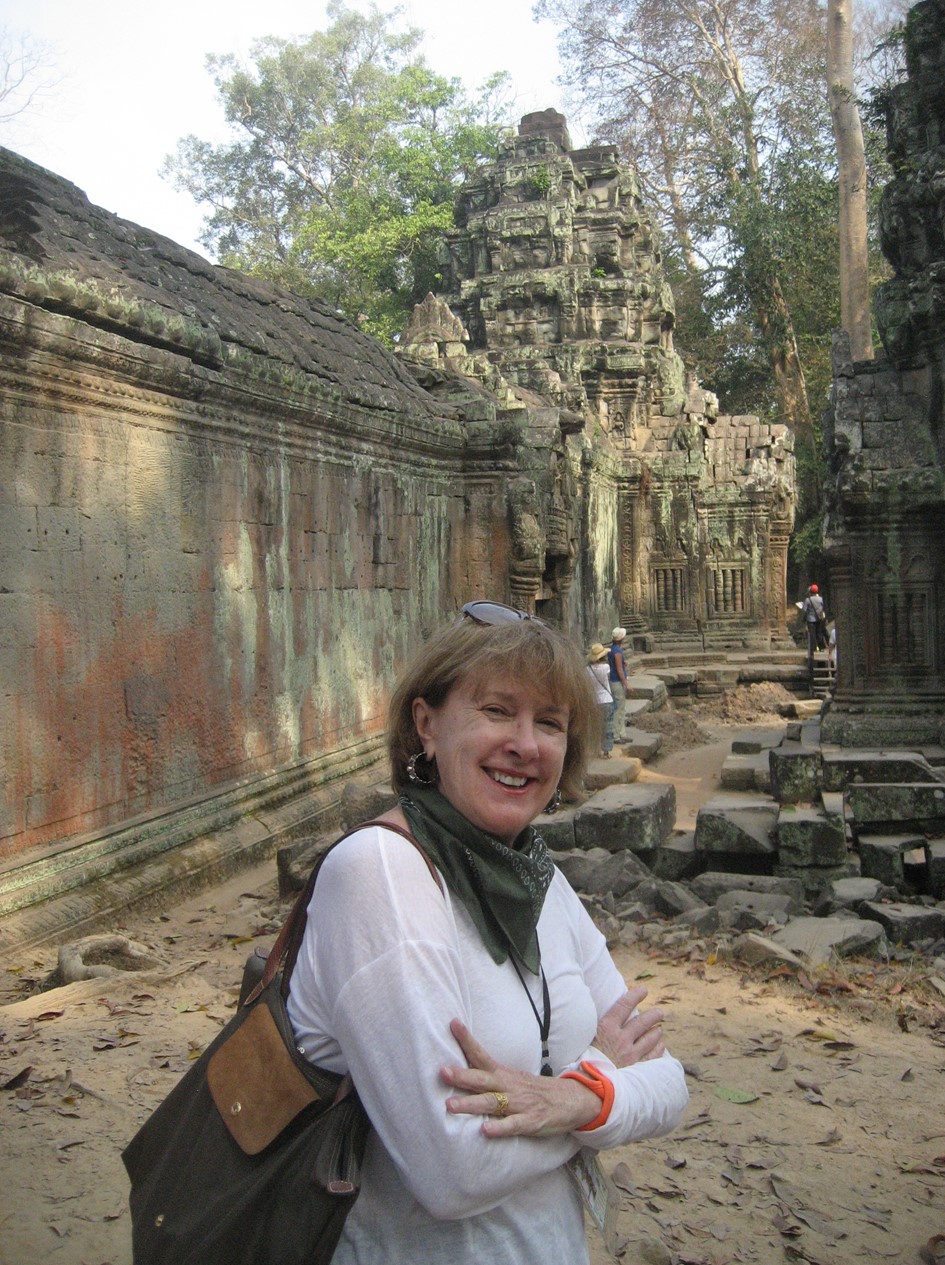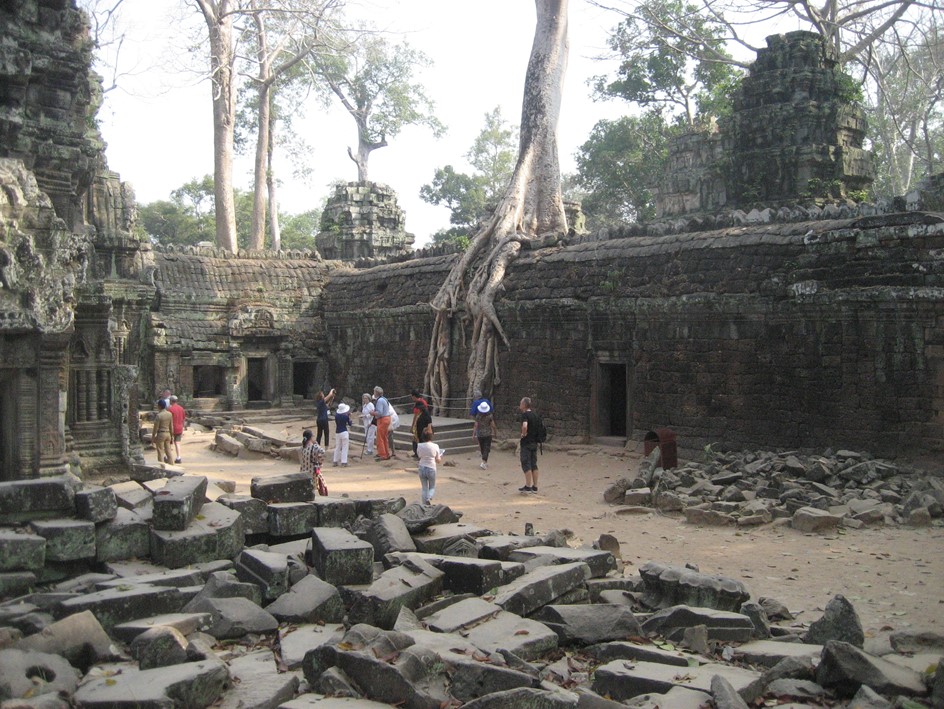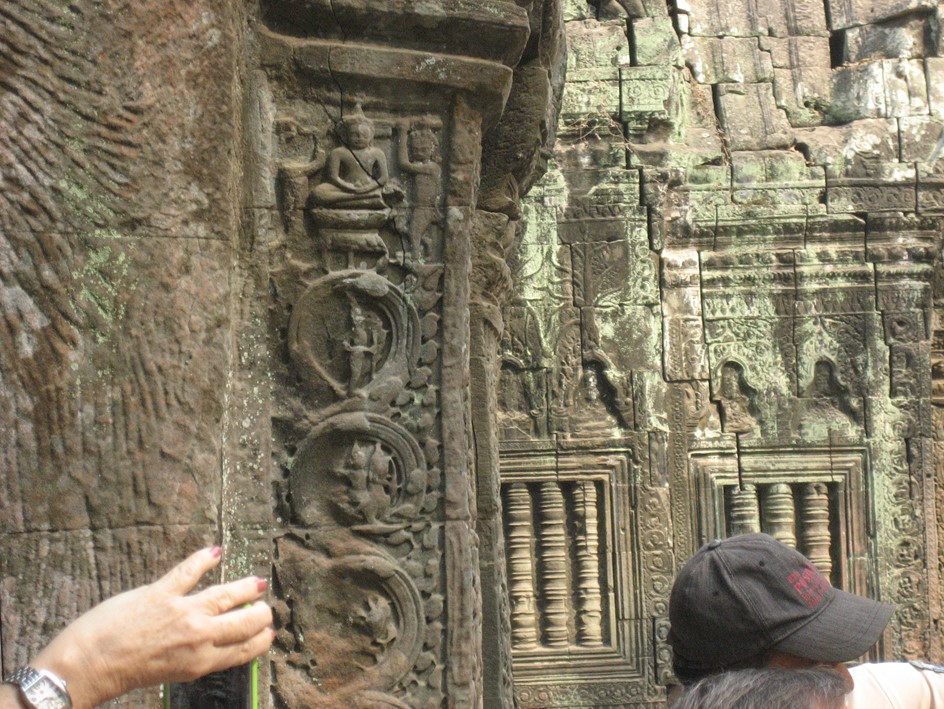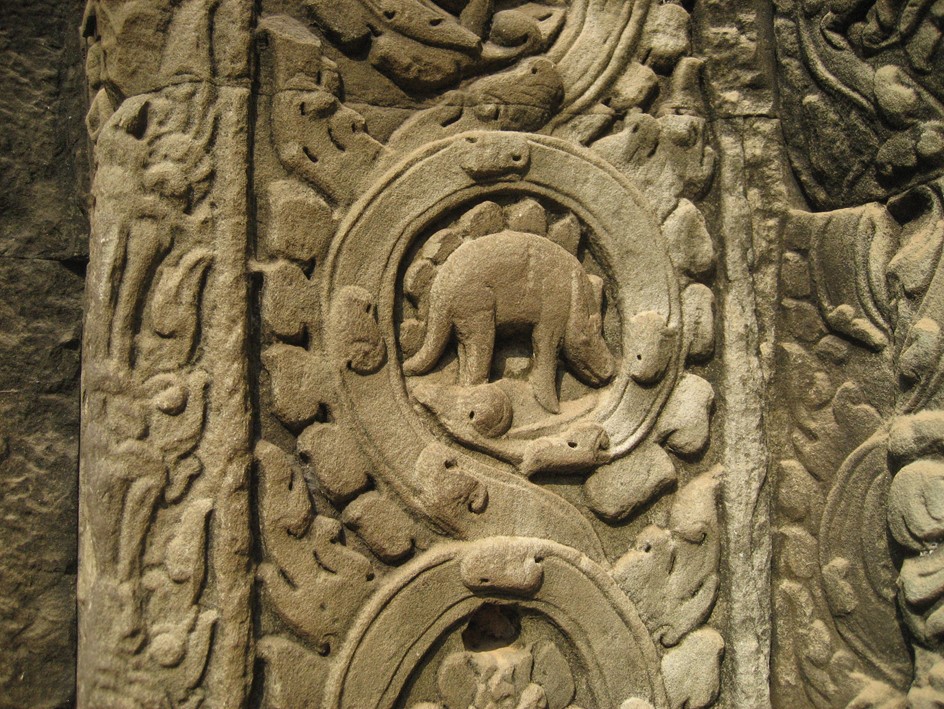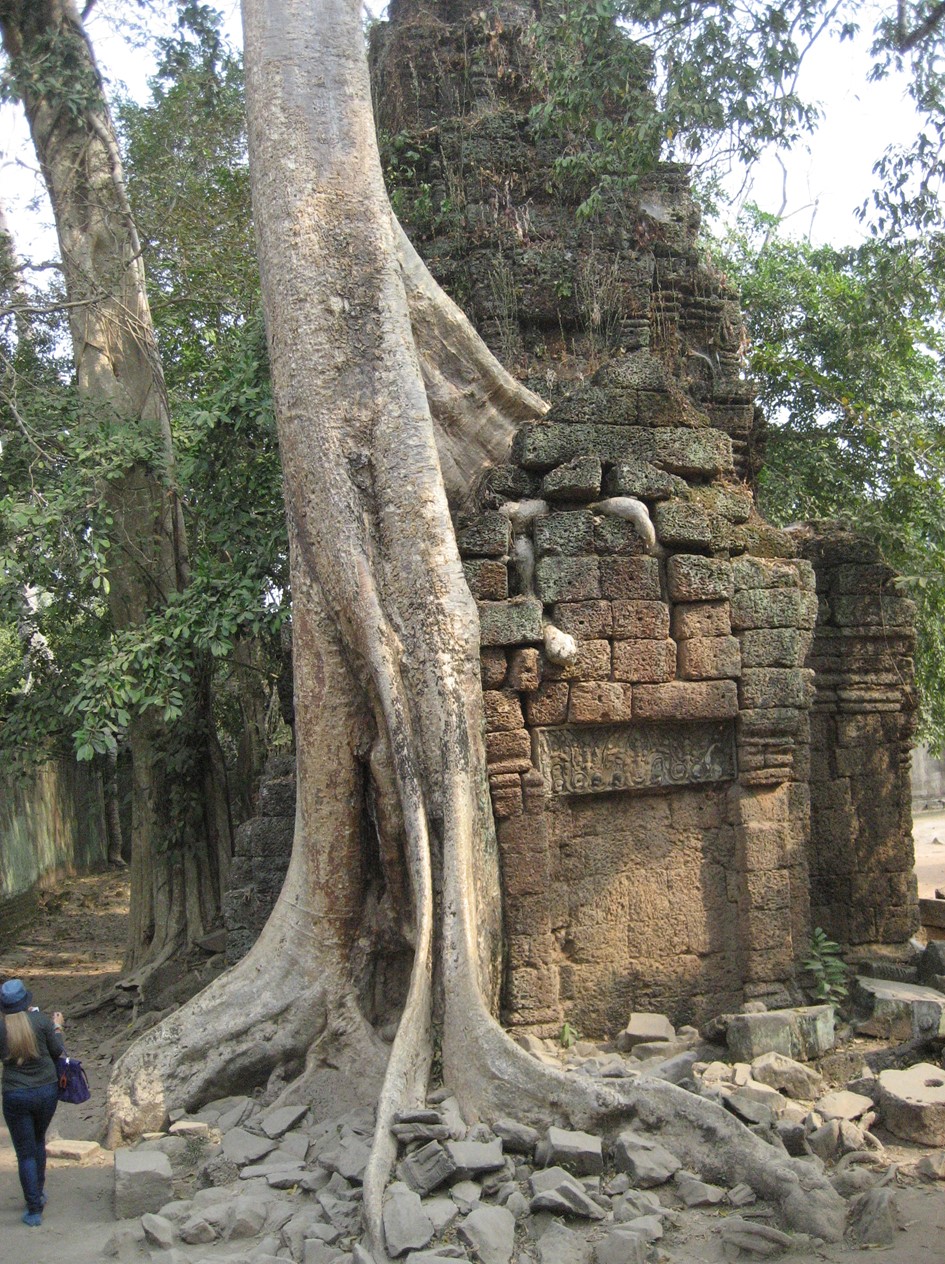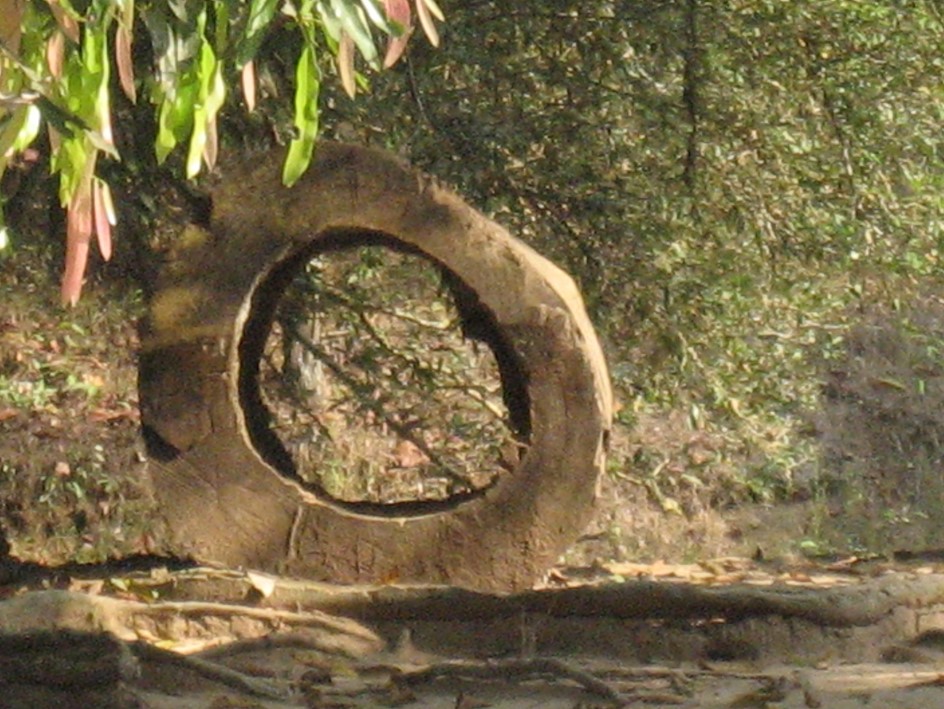 The Tuk Tuk driver below had a hammock arranged so he could nap while waiting for his passengers.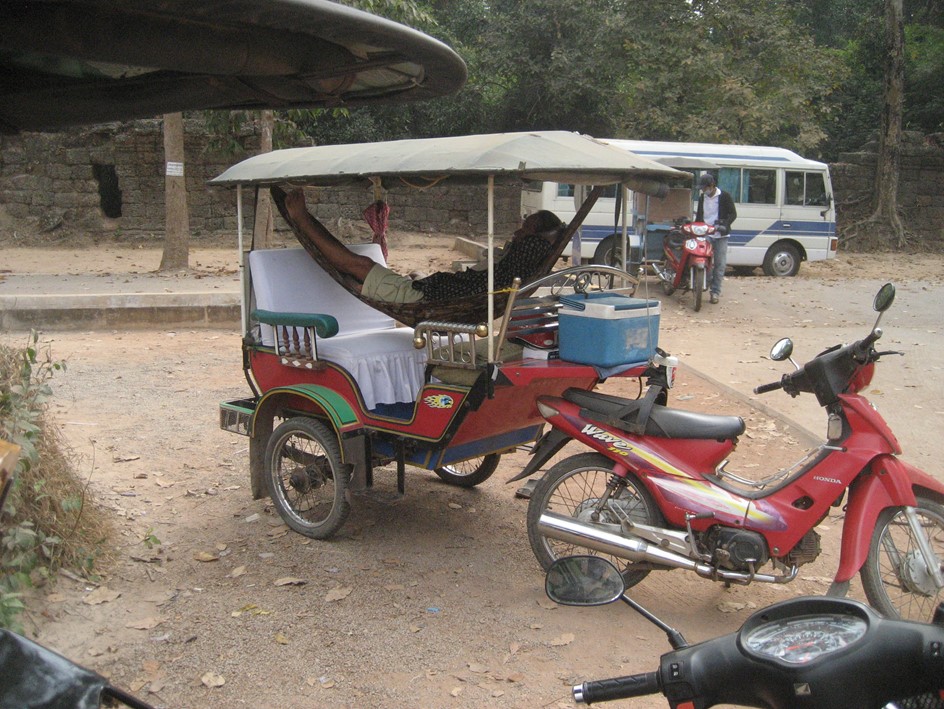 After leaving Ta Prohm, Nak took us to a local monastery.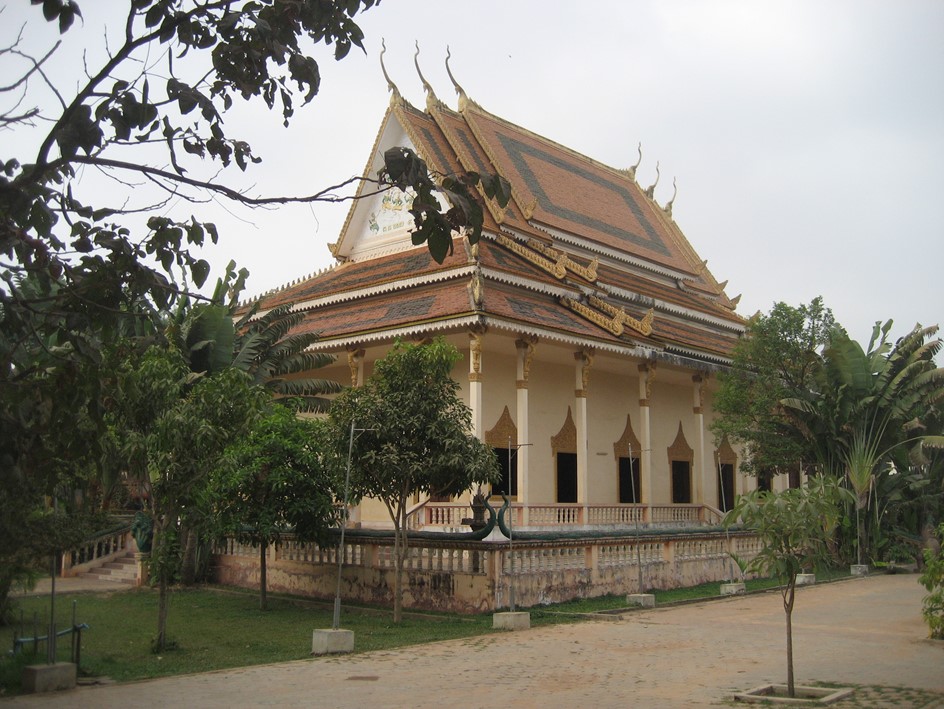 Pol Pot came to power in 1975 following the Vietnam war. During the Pol Pot regime, the Khmer Rouge committed genocide against the Cambodian people. During this period the monks were forced out of this monastery.
The Khmer Rouge were overthrown by the Vietnamese in 1979. When the monks were allowed to return, they found mass graves of murdered people. The bones are collected in some of these display cases.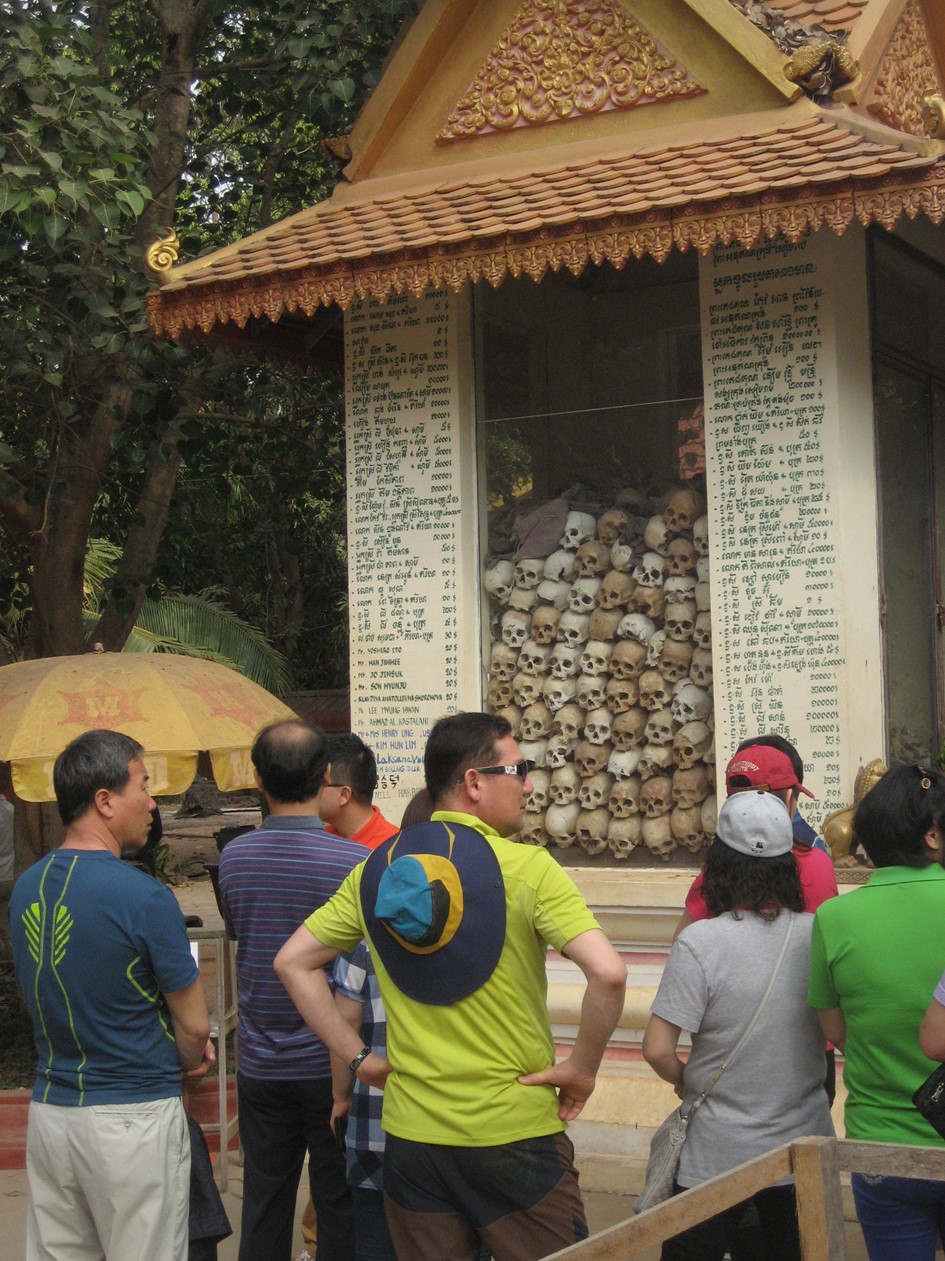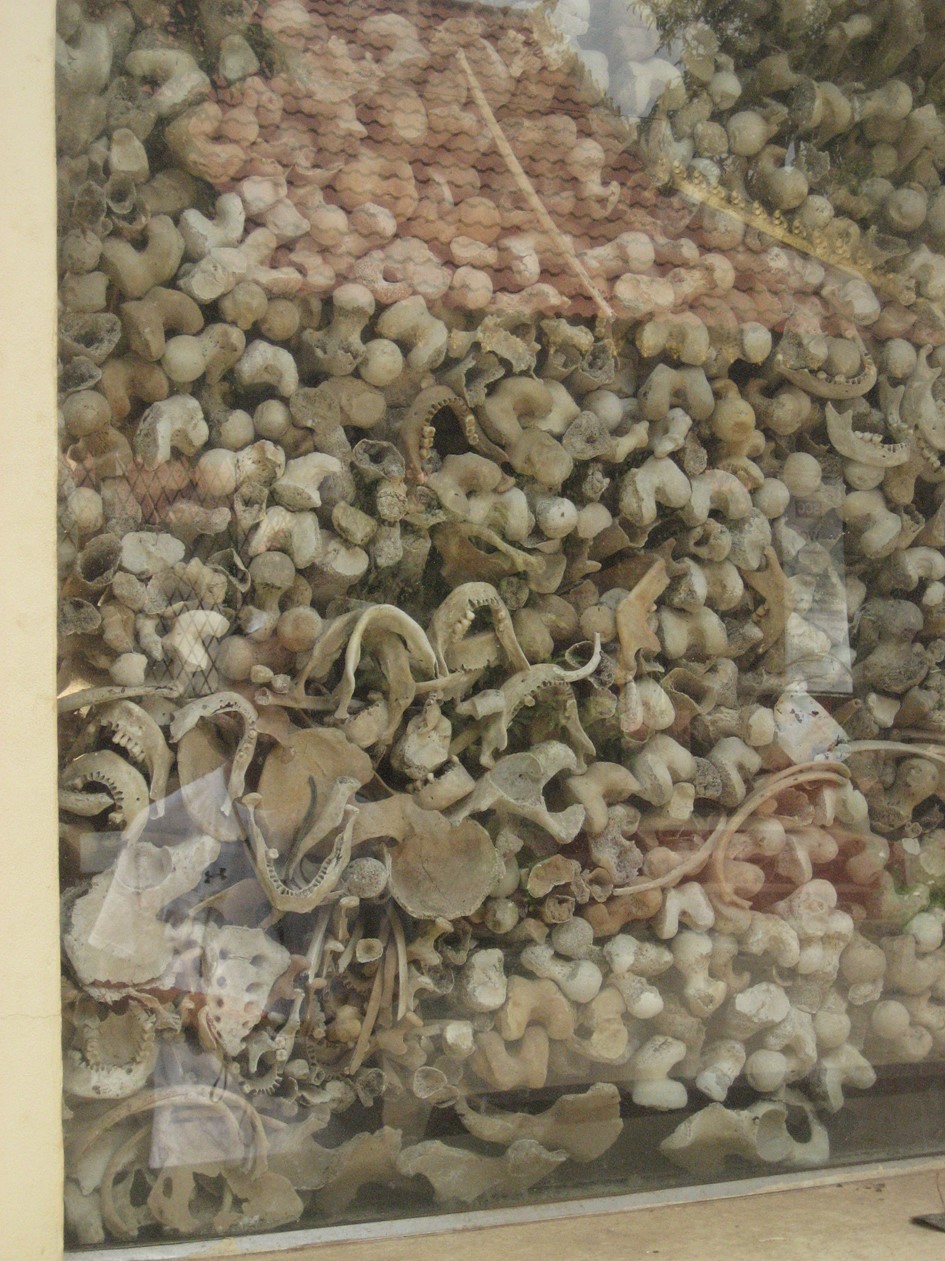 There are posters that tell the stories of some of the loved ones lost during this period.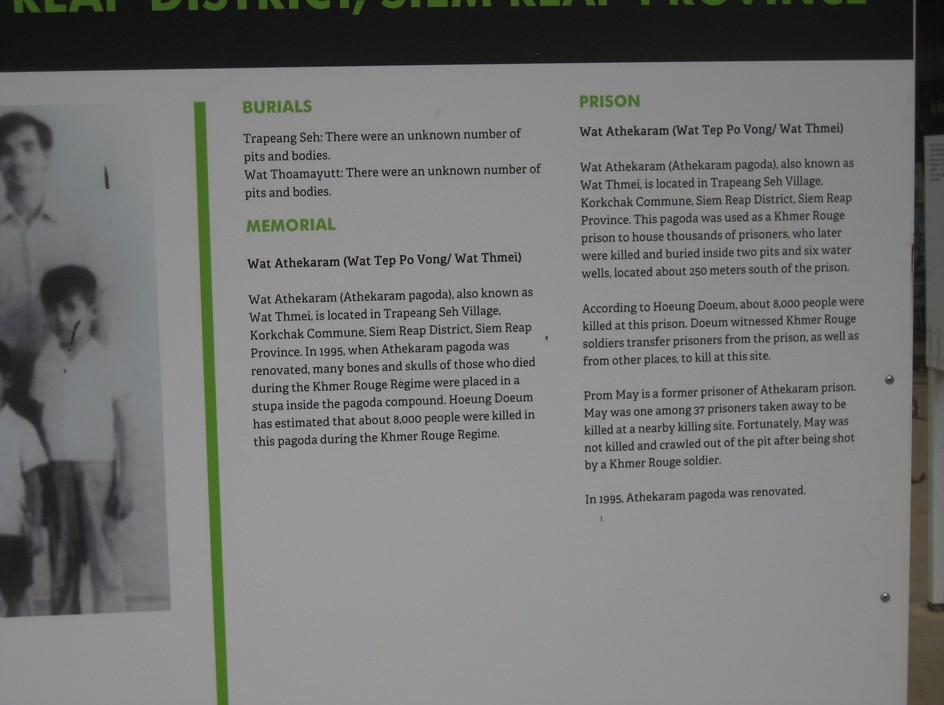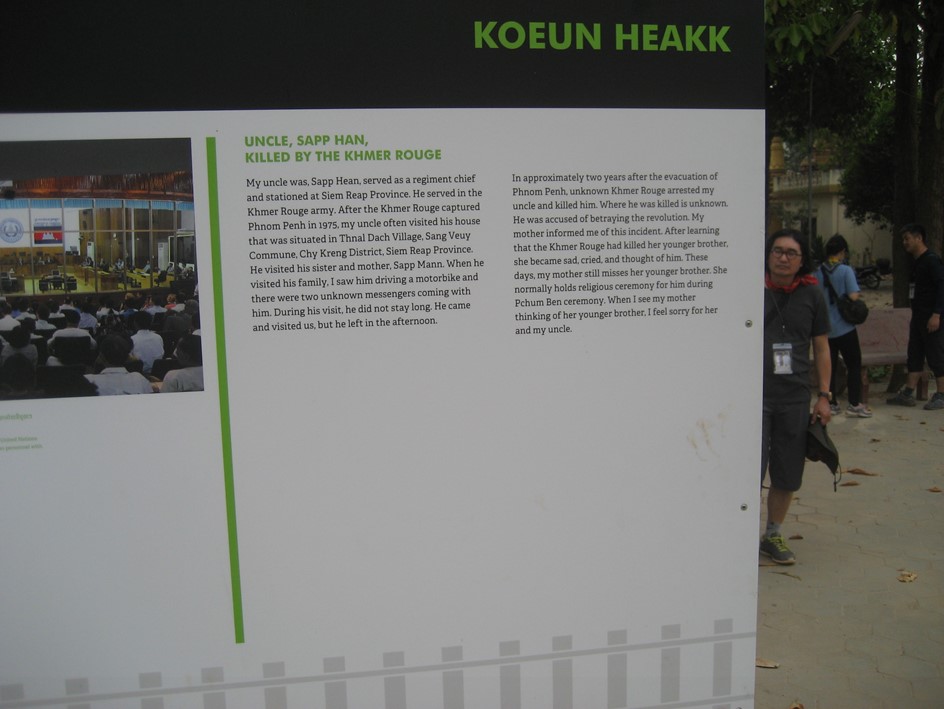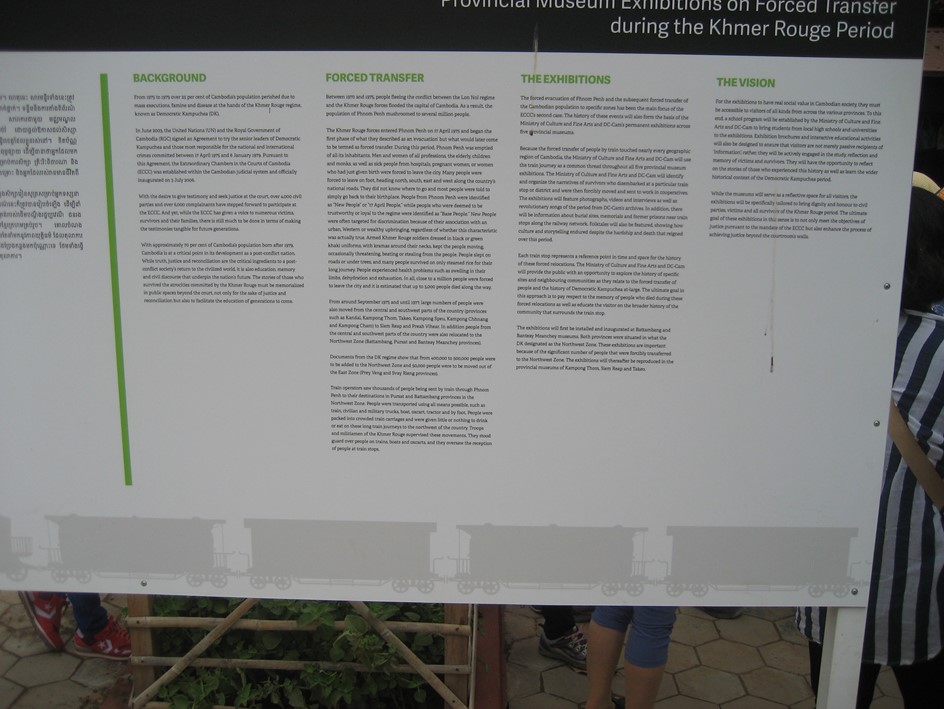 This is a very grim chapter in the history of Cambodia. Our guide told us there were 8 million people in Cambodia before the Khmer Rouge took over and only 3 million when they were forced out.
Nak pointed out that as a result, Cambodia has a very young population.
The return to our hotel marked the end of our tour.
Saturday, January 31, 2015

Our flight back to the United States didn't depart Siem Reap until 11 pm this night. Pat and I had a whole day to spend at the pool and even fit in a massage.